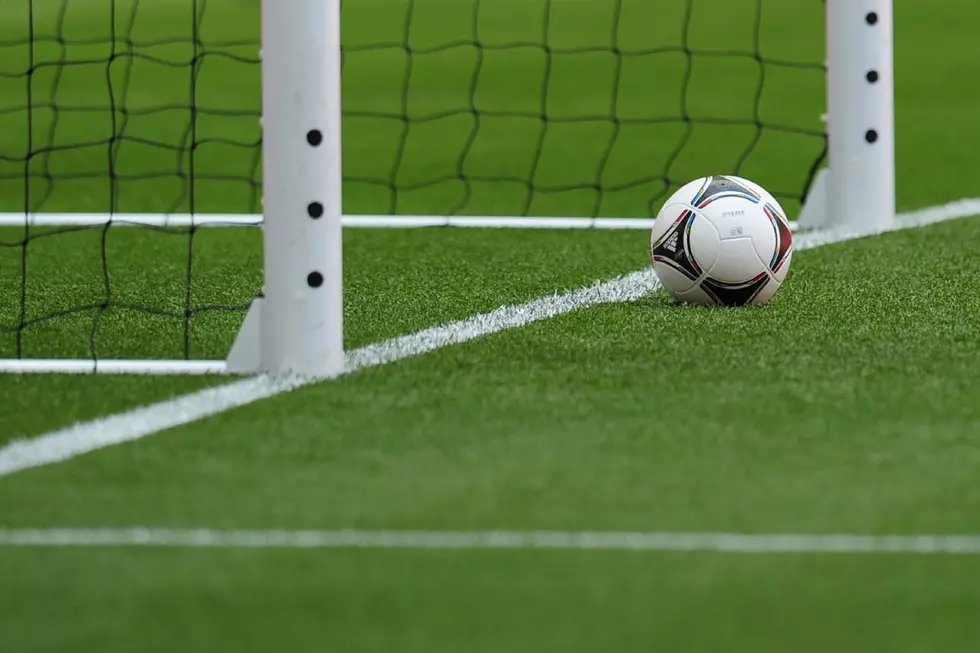 Wyoming High School Boys Soccer Standings: May 16, 2021
Shaun Botterill, Getty Images
The boys' prep soccer season in Wyoming is drawing to a close.
Class 4A teams finished their regional tournaments on Saturday. The regular-season conference champion, plus three first-round regional tournament winners have qualified for the state tournament. Class 3A teams have wrapped up their regular season. Only the top four will advance to the state tournament.
These are updated standings through all matches played by May 15, 2021.
Teams are listed based upon their points in conference matches first, then overall points. If there is a tie, the teams are listed alphabetically. Teams receive 3 points for a win, 1 point for a tie, and 1 point for an overtime loss in a conference game in their conference-only record.
4A EAST: (Overall Record & Points, followed by Conference Record & Points)
Thunder Basin 15-1, 45 points… 12-0, 36 points
Sheridan 14-3, 42 points… 10-2, 30 points
Cheyenne Central 7-6, 21 points… 7-5, 21 points
Laramie 9-6, 27 points… 7-5, 21 points
Campbell County 3-12, 9 points… 3-4-0-5, 14 points
Cheyenne East 4-12, 12 points… 3-9, 9 points
Cheyenne South 0-13, 0 points… 0-12, 0 points
4A WEST: (Overall Record & Points, followed by Conference Record & Points)
Kelly Walsh 14-1, 42 points… 11-0-0-1, 34 points
Jackson 15-2, 45 points… 11-1, 33 points
Natrona County 7-6-1, 22 points… 6-5-1, 19 points
Rock Springs 6-9, 18 points… 5-7, 15 points
Evanston 7-8-2, 23 points… 4-6-2, 14 points
Star Valley 5-9-1, 16 points… 3-8-1, 10 points
Green River 1-14, 3 points… 0-12, 0 points
3A WEST: (Overall Record & Points, followed by Conference Record & Points)
Worland 14-0, 42 points… 12-0, 36 points
Powell 12-2, 36 points… 9-2-0-1, 28 points
Cody 9-6, 27 points… 7-5, 21 points
Lander 8-6, 24 points… 7-5, 21 points
Pinedale 4-9, 12 points… 4-8, 12 points
Lyman 1-12-1, 4 points… 1-10-1, 4 points
Mountain View 0-13-1, 1 point… 0-11-1, 1 point
3A EAST: (Overall Record & Points, followed by Conference Record & Points)
Torrington 10-2-2, 32 points… 8-0-2, 26 points
Douglas 8-2-2, 26 points… 6-1-2-1, 21 points
Riverton 6-7-1, 19 points… 6-1-1-2, 21 points
Rawlins 5-5-2, 17 points… 3-4-2-1, 12 points
Buffalo 2-11-1, 7 points… 2-6-1-1, 8 points
Newcastle 1-9, 3 points… 1-9, 3 points
Top 10 Things to Do in Laramie
If you're new to town or visiting the Gem City, there are many things to see and do in our area. Laramie is like a special pocket of awesome in Wyoming. Between the University of Wyoming and the unmatched natural beauty, Laramie has so much to offer. To narrow things down and create a sort of starter list we turned to the folks at Trip Advisor to see what the people say. So, according to
Trip Advisor reviews
, here are the top 10 things to do in Laramie: