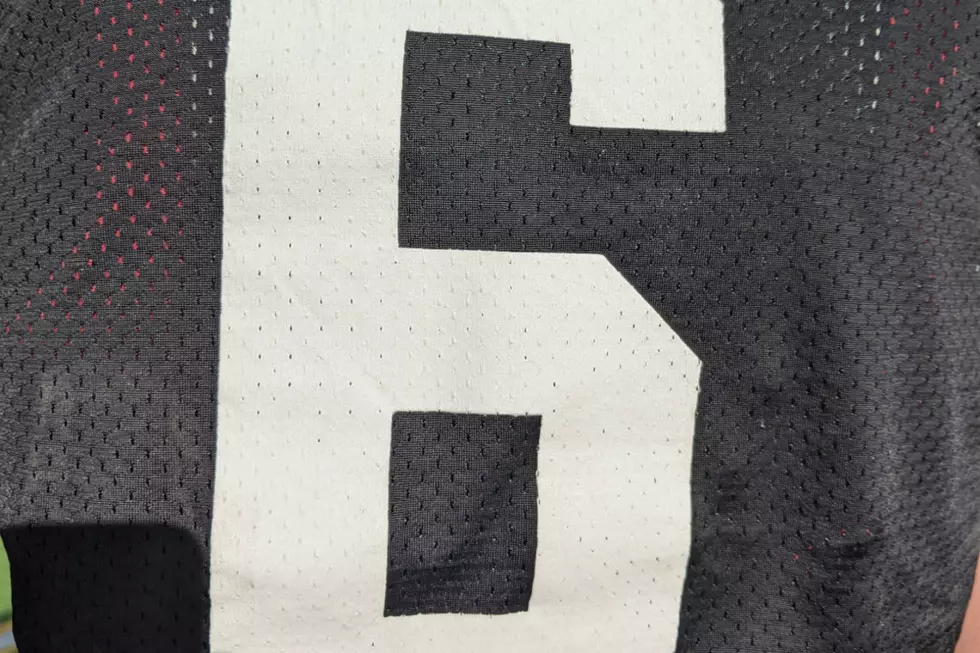 Wyoming High School Football Week 6 Schedule: Oct. 6-8, 2022
David Settle, WyoPreps.com
The first full week of October brings us to Week 6 of the high school football season in Wyoming.
The push for the playoffs intensifies at all five levels. Some teams have more of a cushion compared to others.
Teams will take the field on Thursday, Friday, and Saturday this week. As of now, there will be five games that feature ranked teams playing each other. New football rankings will come out on Wednesday with our WyoPreps Coaches and Media Football Poll.
No game scores will be posted on this story.
Games are listed according to their start time. Games that involve a ranked team are given priority and listed higher in the list. Game times are subject to change. If a game time changes, please let us know by emailing david@wyopreps.com.
Week 6
Thursday, Oct. 6
Class 1A-9 Man
#2 Shoshoni at #5 Big Piney, 4 p.m.
Wright at Guernsey-Sunrise, 7 p.m.
Friday, Oct. 7
Class 4A
#4 Cheyenne Central at #1 Cheyenne East, 6 p.m.
#2 Sheridan at Kelly Walsh, 6 p.m.
#3 Natrona County at Campbell County, 6 p.m.
Laramie at #5 Thunder Basin, 6 p.m.
Rock Springs at Cheyenne South, 6 p.m.
Class 3A
#1 Cody at #2 Star Valley, 5 p.m.
#3 Douglas at Riverton, 6 p.m.
#4 Buffalo at Worland, 6 p.m.
#5 Jackson at Green River, 6 p.m.
Rawlins at Lander, 6 p.m.
Powell at Evanston, 7 p.m.
Class 2A
Thermopolis at #3 Lyman, 2 p.m.
#2 Tongue River at Burns, 6 p.m.
#4 Big Horn at Newcastle, 6 p.m.
Pinedale at Kemmerer, 6 p.m.
Wheatland at Upton-Sundance, 6 p.m. (at Sundance)
#5 Mountain View at #1 Lovell, 7 p.m.
Glenrock at Torrington, 7 p.m.
Class 1A-9 Man
Saratoga at #1 Pine Bluffs, 6 p.m.
#3 Wind River at Greybull, 6 p.m.
Lusk at Moorcroft, 6 p.m.
Riverside at Rocky Mountain, 6 p.m.
St. Stephens at Wyoming Indian - canceled; forfeit win for the Chiefs.
#4 Lingle-Ft. Laramie at Southeast, 7 p.m.
Class 1A-6 Man
H.E.M. at Farson-Eden, 1 p.m.
Hulett at Midwest, 1 p.m.
#5 Kaycee at #3 Burlington, 2 p.m.
Out-of-State Opponent
Rich County, Utah, at 2A Cokeville, 1 p.m.
Saturday, Oct. 8
Class 1A-6 Man
#1 Little Snake River at #4 Encampment, 2 p.m.
Meeteetse at Ten Sleep, 2 p.m.
Non-Varsity Opponent
Natrona JV at 1A-6 Man #2 Dubois, noon (6-man game)
Wyoming High School Sports Pics of the Week Sept 22-24
Wyoming High School Sports Pics of the Week Sept 22-24