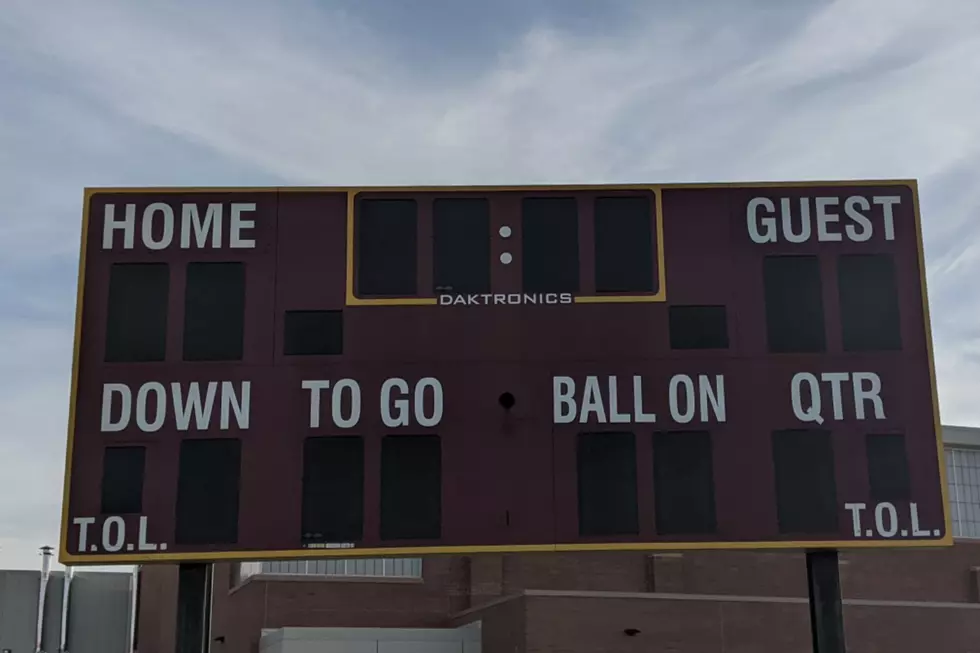 Wyoming High School Football Week 8 Scoreboard: Oct. 19-23, 2021
David Settle, WyoPreps.com
It all comes down to this. Playoff berths and playoff seeding will be finalized this week in prep football around Wyoming.
Due to a rescheduled game from earlier this season, games will be played on four days this week.
Find all your game scores in one place, here! We'll be tracking games throughout the week.
These are the scheduled games, but any schedule is subject to change. If a game-time does move, please email david@wyopreps.com. The football scoreboard is presented by Fat Boys Tire & Auto.
Week 8
Tuesday, Oct. 19
Class 2A
Final Score: Big Piney 27 Thermopolis 6 - Punchers clinch a playoff berth with the victory.
Thursday, Oct. 21
Class 2A
Final Score: #1 Lyman 40 Mountain View 7 - Eagles win their 2nd straight Bridger Valley Bowl.
Class 1A-9 Man
Final Score: #3 Rocky Mountain 80 St. Stephens 0
Final Score: #5 Wind River 54 Wyoming Indian 0
Final Score: #2 Shoshoni 46 Riverside 12
Friday, Oct. 22
Class 4A
Final Score: Campbell County 33 Kelly Walsh 6
Final Score: #4 Natrona County 51 Cheyenne South 27
Final Score: Cheyenne Central 58 Laramie 13 - Indians had 8 sacks and forced 4 turnovers
Final Score: #1 Rock Springs 31 #3 Cheyenne East 15
Final Score: #2 Sheridan 28 #5 Thunder Basin 20
Class 3A
Final Score: #1 Cody 21 #2 Jackson 15
Final Score: #4 Douglas 16 Worland 7
Final Score: #5 Powell 39 Evanston 6
Final Score: Lander 22 Buffalo 12
Final Score: Riverton 40 Rawlins 14
Final Score: #3 Star Valley 51 Green River 7
Class 2A
Final Score: Upton-Sundance 40 Big Horn 14
Final Score: #3 Lovell 21 #5 Cokeville 6
Final Score: Thermopolis 42 Pinedale 20
Final Score: Big Piney 37 Kemmerer 20
Final Score: Tongue River 42 Glenrock 14
Final Score: #4 Wheatland 40 Newcastle 38
Final Score: #2 Torrington 24 Burns 6
Class 1A-9 Man
Final Score: Lingle-Ft. Laramie 31 Greybull 24
Final Score: #3 Lusk 48 Saratoga 6
Final Score: #1 Pine Bluffs 66 Moorcroft 0
Final Score: Southeast 40 Wright 6
Class 1A-6 Man
Final Score: #2 Encampment 65 Burlington 40
Final Score: Midwest 44 Guernsey-Sunrise 18
Saturday, Oct. 23
Class 1A-6 Man
Final Score: Kaycee 53 H.E.M. 6 - Buckaroos clinch the final playoff spot in the East
Final Score: #1 Little Snake River 29 Farson-Eden 12 - Rattlers finish undefeated
Final Score: #4 Hulett 40 #5 Dubois 26 (in Ten Sleep) - a preview of next week's playoff game
Open Date = Meeteetse
GHOST STORY: Cheyenne's 5 Most Haunted Buildings