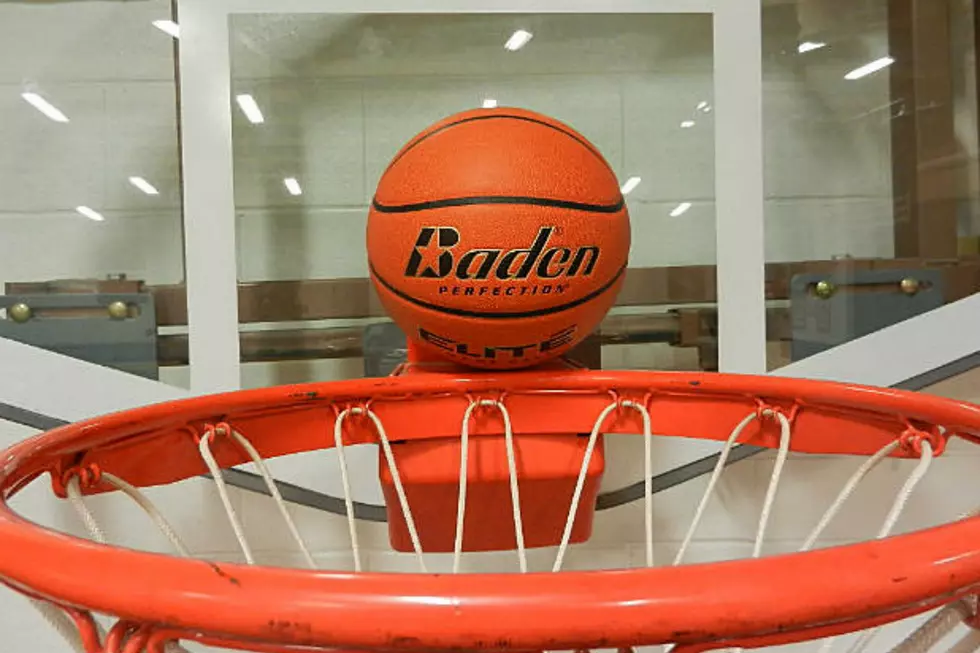 Wyoming High School Girls Basketball Standings: Dec. 28, 2022
Kevin Koile, WyoPreps.com
A few teams played games last week, and now that we're back at it after the holiday, we can update the standings.
Here are the latest girls' standings for all games played through Dec. 27, 2022.
Teams are listed by their overall record. If a tie exists, they are listed alphabetically unless a head-to-head result can break that tie.
4A Northeast: (Overall Record, followed by Conference Record)
Natrona County 5-2
Thunder Basin 5-2
Campbell County 4-2
Sheridan 4-2
4A Southeast: (Overall Record, followed by Conference Record)
Laramie 7-0
Cheyenne Central 6-0
Cheyenne East 6-0
Cheyenne South 1-6
4A Northwest: (Overall Record, followed by Conference Record)
Cody 4-0
Rock Springs 2-4
Kelly Walsh 1-5
Riverton 1-6
4A Southwest: (Overall Record, followed by Conference Record)
Star Valley 3-4
Evanston 1-5
Green River 1-5
Jackson 0-6
3A Northeast: (Overall Record, followed by Conference Record)
Glenrock 3-1
Newcastle 3-1
Buffalo 3-2
Moorcroft 2-2
3A Southeast: (Overall Record, followed by Conference Record)
Douglas 7-0
Torrington 5-0
Wheatland 7-1
Rawlins 2-4
3A Northwest: (Overall Record, followed by Conference Record)
Lovell 4-2
Powell 1-2
Worland 0-3
Thermopolis 0-5
3A Southwest: (Overall Record, followed by Conference Record)
Lyman 8-0
Mountain View 8-0
Pinedale 7-0
Lander 2-5
2A Northeast: (Overall Record, followed by Conference Record)
Big Horn 3-3
Sundance 2-2
Tongue River 2-2
Wright 3-4
2A Southeast: (Overall Record, followed by Conference Record)
Lingle-Ft. Laramie 4-2
Pine Bluffs 2-6
Lusk 1-2
Burns 1-7
2A Northwest: (Overall Record, followed by Conference Record)
Rocky Mountain 5-3
Shoshoni 5-3
Wind River 2-5
Greybull 2-5
2A Southwest: (Overall Record, followed by Conference Record)
Wyoming Indian 7-1
Kemmerer 5-3
Big Piney 3-3
St. Stephens 0-3
1A Northeast: (Overall Record, followed by Conference Record)
Upton 5-0
Arvada-Clearmont 1-3
Kaycee 1-4
Midwest 0-2
Hulett 0-3
1A Southeast: (Overall Record, Conference Record)
Southeast 7-1
Rock River 4-3
Guernsey-Sunrise 2-1
H.E.M. 0-5
1A Northwest: (Overall Record, followed by Conference Record)
Burlington 6-2
Riverside 4-3
Meeteetse 2-5
Dubois 1-6
1A Southwest: (Overall Record, followed by Conference Record)
Saratoga 3-3
Cokeville 2-4
Encampment 1-4
Farson-Eden 0-3
Little Snake River 0-3
Wyoming High School Sports Pics of the Week Dec. 15-17
Wyoming High School Sports Pics of the Week Dec. 15-17