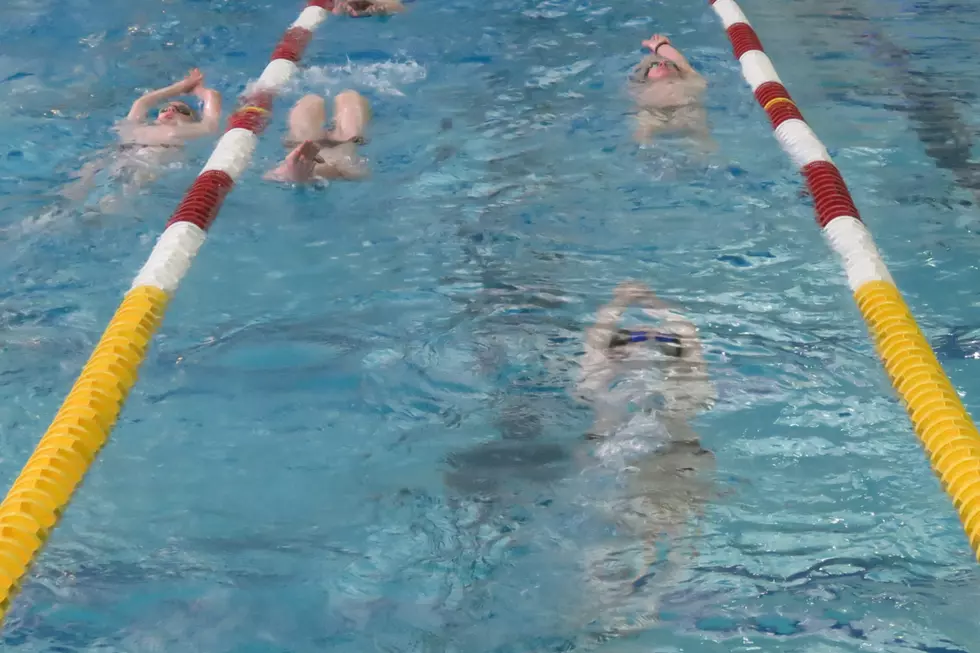 Wyoming High School Swimming Scoreboard: Dec. 30-31, 2021
David Settle, WyoPreps.com
It's Week 4 for boys' swimming & diving teams across the state, as they try to squeeze in a competition between the holidays at the end of this year.
There are limited competitions, and only a select number of schools decided to participate.
This is the schedule for Week 4:
Thursday, Dec. 30:
CHEYENNE SNOW CHALLENGE (added after road closure) – Cheyenne Central, Cheyenne East, Cheyenne South
No team scores.
KEMMERER QUAD – Evanston, Kemmerer, Lyman, Sublette County
Team Scores: Evanston 76, Sublette County 61, Kemmerer 59, Lyman 37
LARAMIE PRE-INVITE (non-scored) – Campbell County, Cheyenne Central, Cheyenne East, Cheyenne South, Green River, Lander, Laramie, Rawlins - CANCELED DUE TO CLOSED ROADS
Buffalo 99 Worland 69 – dual
Friday, Dec. 31:
LARAMIE HOLIDAY INVITE – Cheyenne Central, Laramie, Rawlins (divers only)
Team Scores: Laramie 480.5, Cheyenne Central 384.5, Rawlins 14
Plainsmen won 7 events, while the Indians won 5 events. Central's Ethan Merrill was the only two-event winner, as he placed first in the IM and breaststroke races.
High School Sports Picks of the Week Dec. 16-18
High School Sports Picks of the Week Dec. 16-18