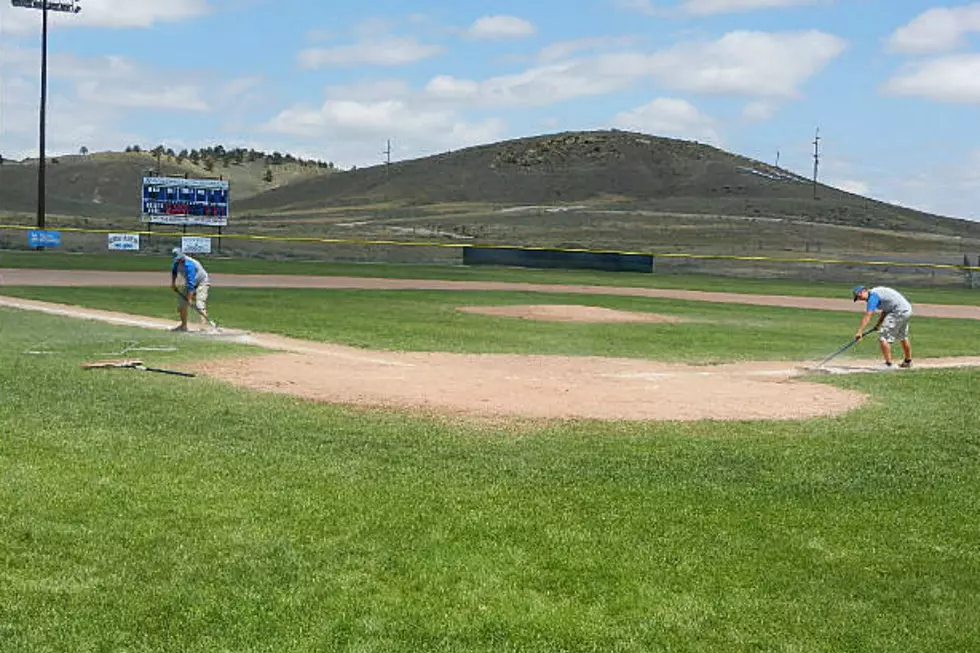 Wyoming Legion Baseball Class A All-Star Game is Saturday in Douglas
Kevin Koile, WyoPreps.com
It's one last hurrah for the baseball season this weekend. For the second straight year, the Class 'A' All-Star Game will be in Douglas on Saturday.
There is a home run derby on Friday night. The all-star game will be at 12:30 p.m. on Saturday at Nida Field in Douglas.
Every Single-A team in Wyoming, except state champion Cody and runner-up Casper, will be represented in the game. Cody and Casper are playing at the Northwest Class 'A' Regional Tournament (NWCART) in Vernal, UT.
The East All-Stars coaches are Travis Mortimore, Tad Litzinger, and Brad Barker. Here are the players representing each team:
Buffalo = Bryce Camino, Dominic Gonzalez, Turner Preuit
Cheyenne = Landon McAnelly, Kaed Coates, Cayden Guerra, Braden Pearson, Keegan Prior, Andrew Thompson, Caden Westby
Douglas = Lane Kejr, Luis Lepe, Jacob Russell, Cameryn Spence
Sheridan = Avon Barney, Frankie Maestri, Tyler Ormseth, Tyler Riesen, Troy Waugh
Torrington = Ayden Desmond, Ben Firminhac, Bryce Hager, Aidyn Saucedo
Wheatland = Langdon Goodrich, Ryland Petroski, Kade Preuit
The West All-Stars coaches are Jason Borders, Mike Jameson, and Brandon Peterson. Here are the players representing each team:
Green River = Ashton Eldridge, Marcos Molina, Jax Peterson, Quentin Liebelt, Jace Paoli
Lovell = Tyson Christiansen, Lafe Files, Alex Hedges, CJ Pickett, Carlos Rodriguez, Cale Wright
Powell = Aiden Greenwalk, Brock Johnson, Cade Queen, Trey Stenerson, Aiden Wantulok, Ethan Welch
Rawlins = Weston Mathill, Jake McCulloch
Riverton = Jorey Anderson, Joel Bever, Hunter Hauck, Nathan Hutchison, Carter Noseep, Christopher Reinig
PhotoFest! Legion Baseball #9
PhotoFest! Legion Baseball #9