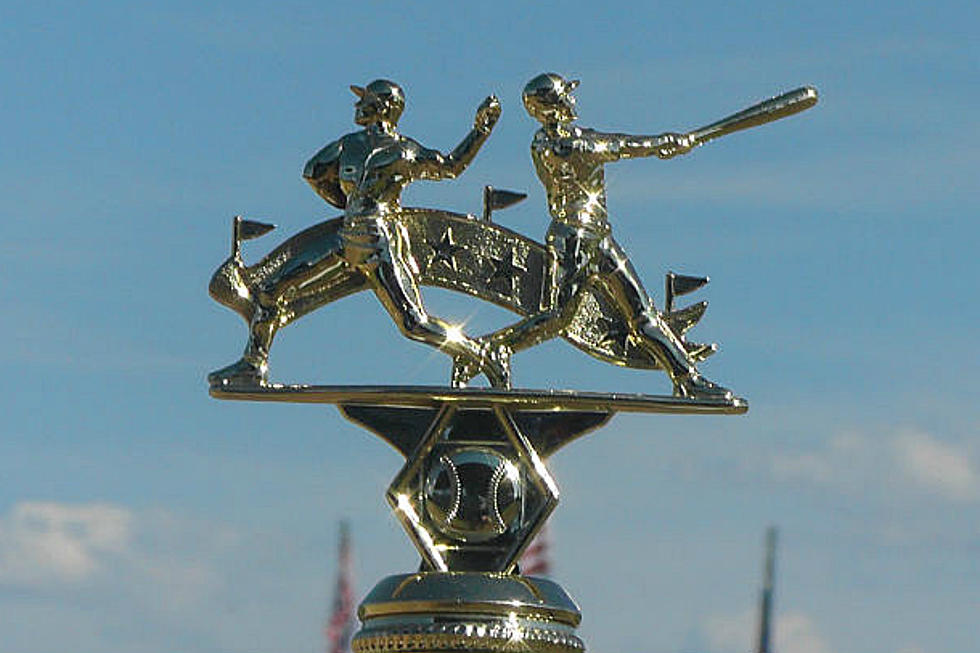 Wyoming Legion Baseball Class 'C' State Tournament
Kevin Koile, WyoPreps.com
The youngest players in American Legion Baseball programs throughout the state have gathered in Casper for their culminating event.
The Wyoming American Legion Baseball Class 'C' State Tournament features players 15 and under. The top two teams in each of the four corners of the state qualified for action that runs Wednesday through Sunday.
Here's a look at the scores and schedule from Casper.
July 17
Game 1: Gillette 15 Rock Springs 5
Game 2: Cody 15 Torrington 12
Game 3: Cheyenne 30 Powell 2
Game 4: Casper 7 Jackson 0 (forfeit)
July 18
Game 5: Rock Springs 11 Powell 7
Game 6: Jackson 7 Torrington 6
Game 7: Gillette 9 Cheyenne 7
Game 8: Casper 11 Cody 8
July 19
Game 9: Cheyenne 17 Jackson 7
Game 10: Cody 16 Rock Springs 14
Game 11: Gillette 12 Casper 7
July 20
Game 12: Cheyenne 20 Casper 4
Game 13: Gillette 23 Cody 5
July 21
Game 14: Gillette 10 Cheyenne 5 - Gillette wins the championship
MVP Award = Mason Newlin, Gillette
Sportsmanship Award = Powell