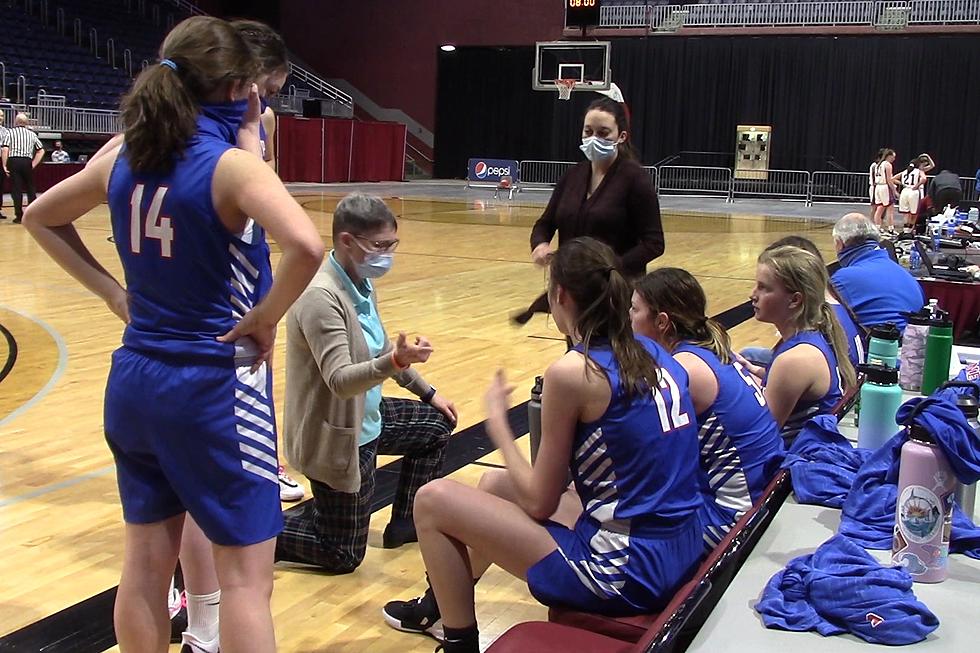 2021 Ten Sleep Girls Basketball Wrap [VIDEO]
Frank Gambino Townsquare Media
It wasn't exactly an easy journey for the Ten Sleep girls basketball team. The Pioneers didn't have a very deep roster so it took a lot more effort to survive the season. Despite a tough regular season, Ten Sleep posted a two-point win over Meeteetse in the 1A West regional to punch their ticket to the State Tournament. The Pioneers were making their first appearance at the big show since 2013 so that in itself was a major accomplishment.
Their quarterfinal round game at the state tournament was rough, to say the least as the Pioneers lost to Kaycee 34-8. In the consultation round, Ten Sleep turned in a much better effort but their season came to an end with a 29-27 loss to Burlington. Josie Decker had 11 points and 15 rebounds to lead the way as they wrapped up the season 6-12.
Lindsey Holiday, who averaged 7 points a game was named all-state in 1A while Elizebeth Lundgren and Payton Casteel were named all-conference. Lundgren by the way also averaged 7 points per game. All 3 of those players were seniors so there will be a big rebuilding for 2021-22. Check out our short video of the Pioneers in the state tournament. Enjoy!
KEEP READING: 15 Natural Ways to Improve Your Sleep