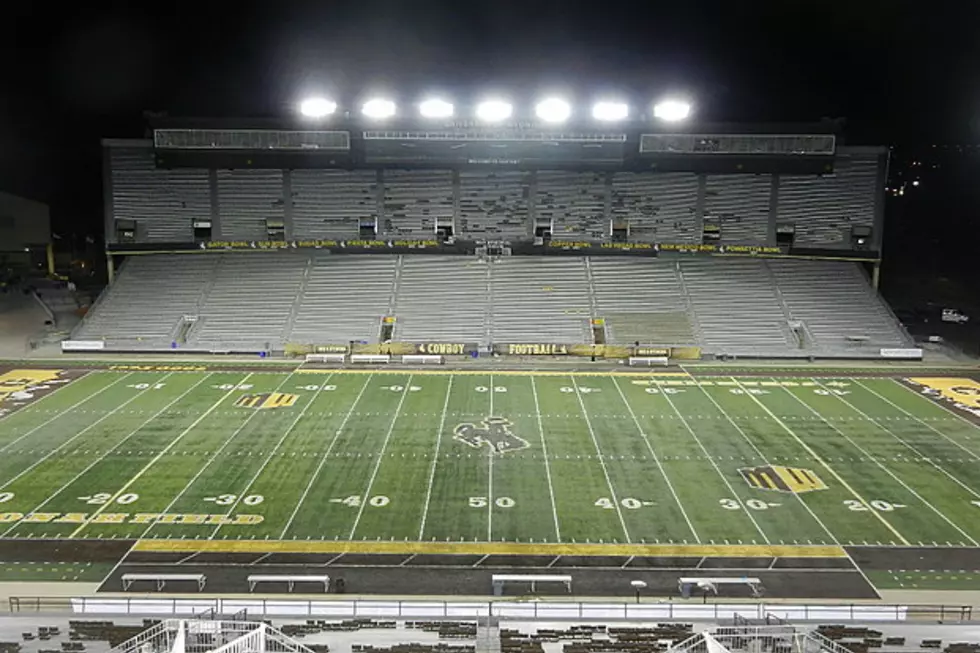 2021 Wyoming High School Football Championship Games
Kevin Koile, WyoPreps.com
The championship games at War Memorial Stadium in Laramie are set for next Friday and Saturday, Nov. 12 and 13, 2021.
These are the 10 teams and five matchups to determine who will be crowned champion in each of the five classifications of Wyoming High School Football.
Tickets for the state championship games are now on sale in Laramie. Here is a link to purchase tickets. They're encouraging fans to buy them ahead of the games. They are printable tickets.
Class 4A
Sheridan (10-1) vs. Rock Springs (10-1), 4 p.m. Saturday
Class 3A
Cody (10-0) vs. Jackson (9-2), 3 p.m. Friday
Class 2A
Lyman (11-0) vs. Lovell (9-1), 10 a.m. Saturday
Class 1A-9 Man
Shoshoni (9-1) vs. Rocky Mountain (9-1), 1 p.m. Saturday
Class 1A-6 Man
Little Snake River (9-0) vs. Encampment (8-1), Noon, Friday
Just The Facts: Size Doesn't Matter For Wyoming's War Memorial Stadium
Did you know it would take the populations of
Gillette
(32,857),
Laramie
(32,381),
Rock Springs
(23,319),
Sheridan
(17,844) and Wright (1,200) to create a sellout inside Michigan's famed 107,601-seat
Big House
, the largest college football stadium in the nation?
For those of you not familiar with the
Cowboy State
, those are Wyoming's third through sixth most inhabited cities, along with the small mining town in Campbell County.
- Just The Facts: Size Doesn't Matter For Wyoming's War Memorial Stadium