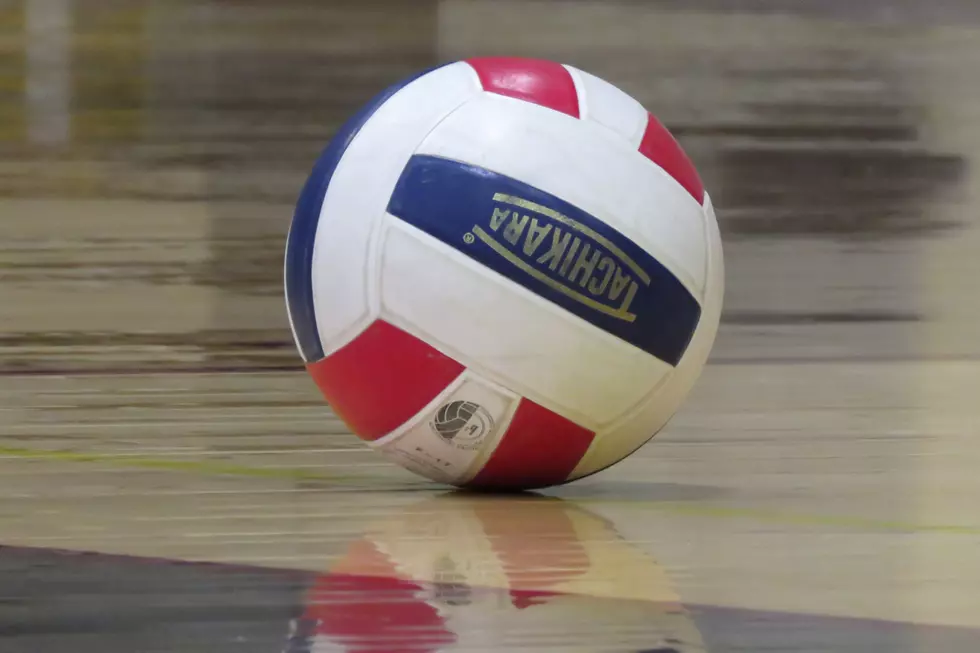 2022 Wyoming High School Volleyball All-State Honors
David Settle, WyoPreps.com
All-state awards for the 2022 high school volleyball season were released by the Wyoming Coaches Association.
Recognition for all-state honors in volleyball is voted on by the head coaches. Special awards, like the player of the year, coach of the year, or defensive player of the year were only released from Class 4A to WyoPreps.
Eleven players earned all-state for the third time in their careers. There were no four-timers this year. Thirteen more players are two-time honorees on this year's list.
Here's who the coaches thought was the best in Wyoming. Players are listed by the school's name first, and then alphabetically by their last name. If a name is misspelled or we missed a past honor, please email david@wyopreps.com.
CLASS 1A:
Gracie Himmerich – Cokeville
Jayci Thornock – Cokeville
McKenna Kromarek – Hulett (All-State in 2021)
Ashlynn Shoun – Hulett
Sierra Kilts – Kaycee (All-State in 2020 & 2021)
Karcee Maya – Kaycee
Kylie Evans – Little Snake River
Laila Davis – Riverside
Caroline Schlattmann – Riverside (All-State in 2020 & 2021)
Vaidyn VanderPloeg – Riverside (All-State in 2020 & 2021)
Mikayla Alexander – Rock River
Whitney Bennett – Saratoga (All-State in 2021)
Sydney Anderson – Southeast
Shelby Ekwall – Southeast
Brenna Herring – Southeast (All-State in 2021)
Sophie Louderback – Upton
Player/Coach of the Year = not released
CLASS 2A:
Kate Mohrmann – Big Horn
Emme Mullinax – Big Horn (All-State in 2021)
Emma Prior – Big Horn (All-State in 2021)
Saydee Zimmer – Big Horn (All-State in 2020 & 2021)
Brooke Hansen – Burns
Emma Norris – Burns (All-State in 2021)
Kelsie McColloch – Greybull
Sydney Neria – Kemmerer
Natalie Speckner – Lingle-Ft. Laramie
Abby Gray – Pine Bluffs
Victoria Arnold – Rocky Mountain
Hailey Donelson – Shoshoni
Jaylin Mills – Sundance
Lily Krumm – Tongue River
Jazmin McOmber – Wright
Shelby Smith – Wright
Player/Coach of the Year = not provided
CLASS 3A:
Cassidy Bessler – Buffalo
Tess Rule – Buffalo
Brooke Wright – Douglas
Aggie Brown – Lander
Caroline Bradshaw – Lyman
Sage Bradshaw – Lyman (All-State in 2021)
Hailey Eldredge – Lyman
Camlyn Connally – Moorcroft (All-State in 2021)
Ashlee Tims – Mountain View (All-State in 2021)
Kate Walker – Mountain View
Tiernan Stanton – Newcastle
Sara Kunard – Pinedale
Addy Thorington – Powell (All-State in 2021)
Grace Battershell – Wheatland
Kendall Schaffner – Wheatland (All-State in 2020)
Karen Navaro – Worland
Player/Coach of the Year = not provided
CLASS 4A:
Aubrey Dewine – Campbell County
Elysiana Fonseca – Cheyenne East (All-State in 2020 & 2021)
Boden Liljedahl – Cheyenne East (All-State in 2020 & 2021)
Molly Hays – Cody
Kenndi Niemann – Cody
Peyton Carruth – Kelly Walsh (All-State in 2020 & 2021)
Cydney Eskew – Kelly Walsh (All-State in 2021)
Abi Milby – Kelly Walsh (All-State in 2020 & 2021)
Maddy Stucky – Laramie (All-State in 2020 & 2021)
Taylor Tyser – Laramie (All-State in 2021)
Megan Hagar – Natrona County (All-State in 2020 & 2021)
Emmi Weber – Riverton
Maddie Hale – Star Valley
Eagan Clark – Thunder Basin
Piper Martin – Thunder Basin
Joelie Spelts – Thunder Basin (All-State in 2020 & 2021)
Co-Player of the Year: Peyton Carruth (Kelly Walsh) & Joelie Spelts (Thunder Basin)
Co-Defensive Player of the Year: Boden Liljedahl (Cheyenne East) & Makenna Lorenzen (Kelly Walsh)
PhotoFest! State Volleyball Tournament Day 3
PhotoFest! State Volleyball Tournament Day 3