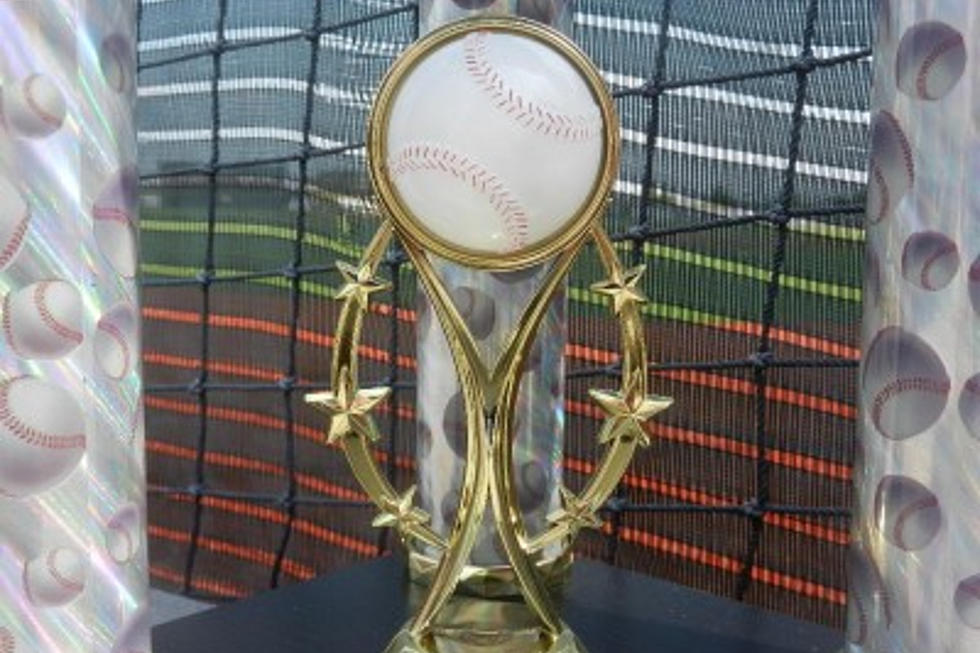 2023 Wyoming Legion Baseball Class 'A' All-Conference Honors
David Settle, WyoPreps.com
The 2023 all-conference awards for Single-A Wyoming American Legion Baseball were released on Saturday.
There are First and Second Team awards, plus special honors, as voted on by the coaches in each district.
One player earned their fifth all-conference award. That was Jackson Schroeder of Cody. Two more received a fourth honor.
2023 WEST ALL-CONFERENCE
1ST TEAM: (players are listed alphabetically by team, then by their last name)
Jace Jarrett – Cody Cubs [Second Team in 2022]
Dominic Phillips – Cody Cubs [First Team in 2022, Second Team in 2021]
Jackson Schroeder – Cody Cubs [5X First Team! 2019-2023]
Trey Schroeder – Cody Cubs [First Team in 2022]
Trey Thomasson – Cody Cubs [First Team in 2022 & Second Team in 2022]
Brecken Rich – Evanston Outlaws
Walker Wilson – Evanston Outlaws
Ben Lail – Green River Knights [Second Team in 2022]
Jace Paoli – Green River Knights [Second Team in 2022]
Lander Welch – Green River Knights
Lafe Files – Lovell Mustangs [Second Team in 2022]
Alex Hedges – Lovell Mustangs [First Team in 2022]
Tucker Jackson – Lovell Mustangs
Carlos Rodriguez – Lovell Mustangs [First Team in 2021 & 2022, Second Team in 2020]
Brock Johnson – Powell Pioneers [First Team in 2020, 2021, & 2022]
Cade Queen – Powell Pioneers [First Team in 2022, Second Team in 2021]
Jhett Schwahn – Powell Pioneers [First Team in 2022, Second Team in 2021]
Trey Stenerson – Powell Pioneers [First Team in 2021 & 2022]
2ND TEAM:
Wyatt Carlson – Cody Cubs
Eli Johnston – Cody Cubs
Ben Reinker – Cody Cubs [Second Team in 2022]
Braxton Bauer – Evanston Outlaws
Gavin Oliver – Evanston Outlaws
Jacson Osborn – Evanston Outlaws
Ryder Wilson – Evanston Outlaws
Brackin Lail – Green River Knights
Quentin Liebelt – Green River Knights [Second Team in 2022]
Chris Reinig – Green River Knights [Second Team in 2022]
Brayden Baker – Lander Legends
Joel Bever – Lander Legends [Second Team in 2022]
Ty Martin – Lander Legends
Lakota Officer – Lander Legends
Jacob Bischoff – Lovell Mustangs
Cale Wright – Lovell Mustangs [First Team in 2021]
Ryan Cordes – Powell Pioneers
Jacob Gibson – Powell Pioneers
Aidan Wantulok – Powell Pioneers [Second Team in 2022]
Brian Paulsen – Rawlins Generals [Second Team in 2022]
'A' West Conference Player of the Year = Cade Queen, Powell Pioneers
'A' West Conference Pitcher = Brock Johnson, Powell Pioneers (3rd straight year)
'A' West Conference Coach of the Year = Ben Lail, Green River Knights
2023 EAST ALL-CONFERENCE
1ST TEAM: (players are listed alphabetically by team, then by their last name)
Bryce Camino – Buffalo Bulls [Second Team in 2021 & 2022]
Ryan Deveraux – Casper Drillers
Brody Parks – Casper Drillers
Landon Speiser – Casper Drillers
Aiden teDuits – Casper Drillers
Chase Holler – Douglas Cats
Lane Kejr – Douglas Cats [Second Team in 2022]
Luis Lepe – Douglas Cats [Second Team in 2022]
Cameryn Spence – Douglas Cats [First Team in 2021 & 2022]
Jarrett Black – Gillette Rustlers
Mason Kuhbacher – Gillette Rustlers
Tyler Rambo – Gillette Rustlers
Will Greer – Sheridan Jets [Second Team in 2022]
Tanner Hamrick – Sheridan Jets
Ayden Desmond – Torrington Tigers [First Team in 2022]
Ben Firminhac – Torrington Tigers [First Team in 2022, Second Team in 2021]
Mac Hibben – Torrington Tigers
Nolan Long – Torrington Tigers
Ryland Petroski – Wheatland Lobos [Second Team in 2022]
Nolan Schaffner – Wheatland Lobos
2ND TEAM:
Dominick Gonzales – Buffalo Bulls [Second Team in 2022]
Hayden Jawors – Buffalo Bulls
Tanner Hager – Casper Drillers
Jay Pexton – Casper Drillers
Weston Phillips – Casper Drillers
Teigen Boyson – Douglas Cats
Riley Hawk – Gillette Rustlers
Ryder Voigt – Gillette Rustlers
Triton Madry – Sheridan Jets
Carter Maslowski – Sheridan Jets
Jack Melger – Sheridan Jets
Blaine Phillips – Sheridan Jets
Landre Greiman – Torrington Tigers
Austin Short – Torrington Tigers
Braden Nilsson – Wheatland Lobos
Aric Suko – Wheatland Lobos
Matt Wakkuri – Wheatland Lobos
'A' East Conference Player of the Year = Ben Firminhac, Torrington Tigers
'A' East Conference Pitcher of the Year = Luis Lepe, Douglas Cats
'A' East Conference Coach of the Year = Travis Mortimore, Douglas Cats
Wyoming High School Sports Pics of the Week: July 6-8
Wyoming High School Sports Pics of the Week: July 6-8