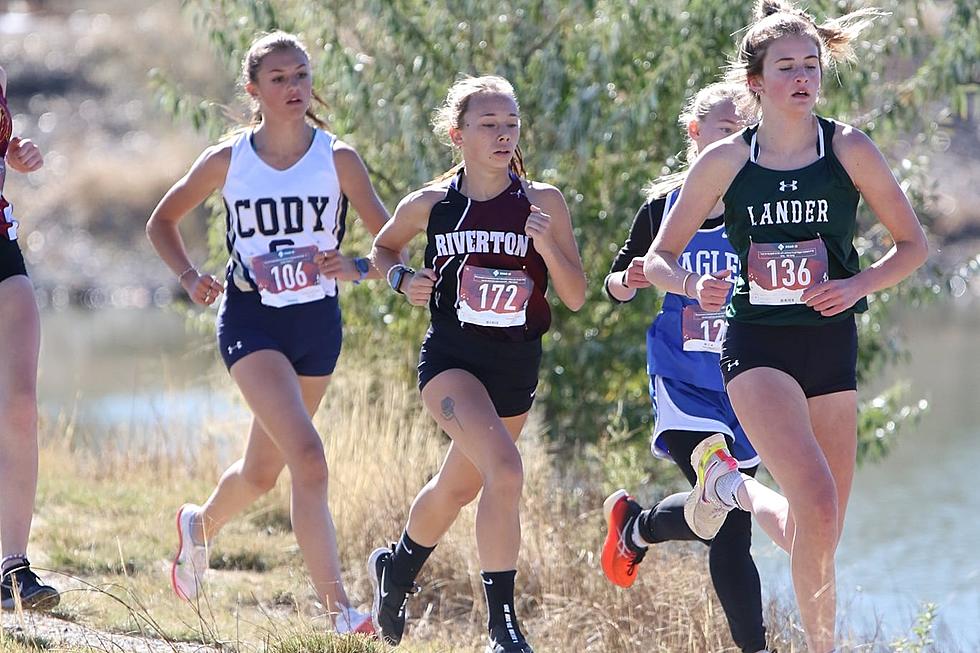 3A West Regional Cross Country Meet Held in Riverton On Friday
Riverton High School
The harriers from the 3A West gathered in Riverton on Friday for their 3A West regional meet with pleasant weather conditions. On the girls' side, Ava Stafford of Cody was the individual winner in 19.16.78. Katie Giorgis from Mountain View placed 2nd in 19.38.35 with Eve Mavy from Star Valley 3rd with a clocking of 19.38.81. Caprice Winn of Mountain View was 4th and the 5th place finisher was Karly Sabey of Lyman.
Cody won the team race with 31 points, Mountain View was 2nd with 89, Lander 3rd with 91, followed by Star Valley, Powell, Green River, and Lyman.
For the boys, Owen Burnett of Mountain View crossed the finish line first in 16.14.13. The 2nd place finisher was Kaden Chatfield of Riverton in 16.35.91 with Tanner Erickson of Mountain View taking the 3rd spot in 16.42.72.  Diego Lobatos from Lander was 4th and Charlie Hulbert of Cody was 5th in 17.00.69.
The boys' team champion in the 3A West regional was Mountain View with 51 points, Star Valley was 2nd with 68 followed by Lander with 88, Cody took 4th, Riverton 5th, Powell 6th, Green River 7th, and Lyman 8th.
We do have a few pics of Friday's meet thanks to Riverton High School and the state meet will be on Saturday in Ethete at Wyoming Indian High School.
3A West Cross Country Meet
3A West Cross Country Meet
Pictures of the Stunning Popo Agie Wilderness Area in Wyoming
The Popo Agie Wilderness area is part of the Shoshone National Forest and is located in the mountains outside of Lander, Wyoming. The trail shown in this picture is closed to motor vehicles, the only way to see these sites is to ride in on horseback or hike in.