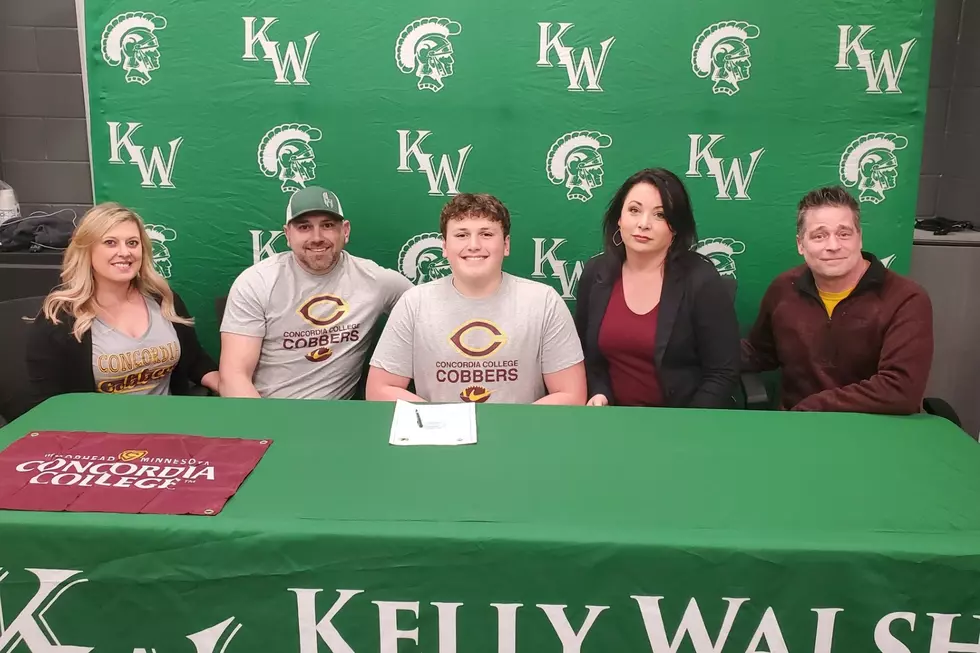 Asher Vail of Kelly Walsh Signs with Concordia College, MN.
Asher Vail-Kelly Walsh
Kelly Walsh football player Asher Vail has signed on with Concordia College in Moorhead, Minnesota. Vail was an honorable mention, all-conference offensive lineman for the Trojans, and played every snap of the season as a junior. He missed one game during his senior but overall he's been a durable player on the line of scrimmage.
Concordia was the only school in play for Vail's services and at 6-2, 245 pounds, there's literally plenty of room for growth.  He played a little bit on the defensive line for Kelly Walsh but his football future is on the O-Line.
Concordia is a Division III school that competes in the Minnesota Intercollegiate Athletic Conference
[carbongallery id="6331b9ef727ff3280c95cf36"