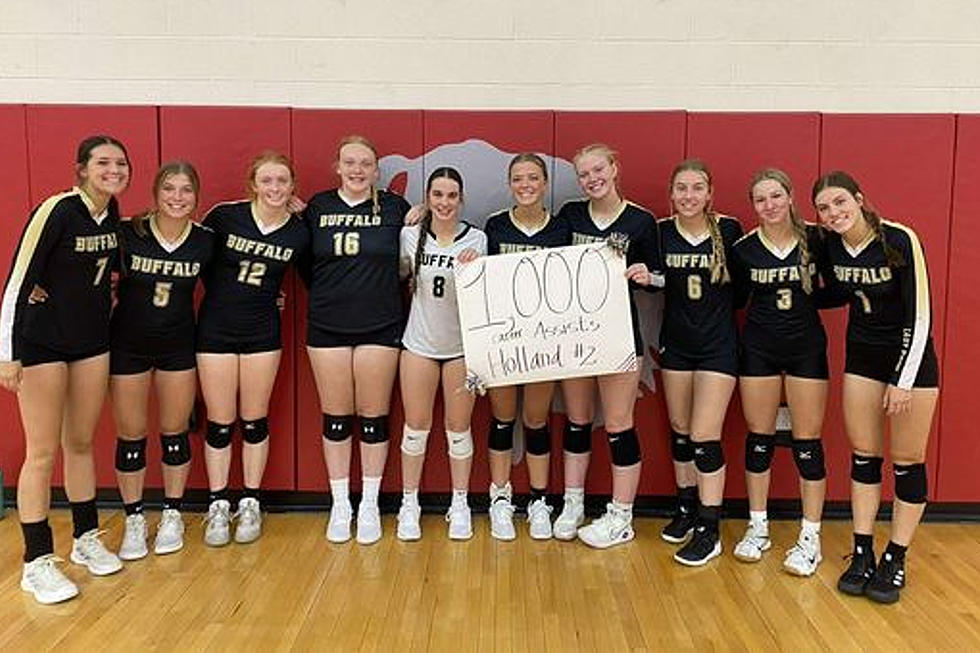 Buffalo's Holland Stowe Passes 1,000 Career Assists in Volleyball
Courtesy: Grace Peterson
Another week and another milestone was reached in the Buffalo volleyball program. Holland Stowe surpassed 1,000 career assists last weekend.
The senior accomplished the feat at the Rawlins Invitational. The Bison won that tournament with three, three-set victories in the Gold Bracket last Saturday. Buffalo ascended to the No. 1 ranking in Class 3A of the latest WyoPreps Coaches and Media Volleyball Poll.
Stowe has helped the Bison to a 13-2-3 start in the 2023 season.
The senior has 235 assists in 35 sets played so far this year. That is an average of 7.1 per set. Stowe has 33 kills and is second on the team with 20 service aces. She has also contributed 80 digs this season.
Stowe was an all-conference selection in the 2022 season. Buffalo qualified for the 2022 Class 3A volleyball state tournament.
She joins teammate Cassidy Bessler who passed 1,000 career digs in Week 2 of this season.
Wyoming High School Sports Pics of the Week: Sept 7-9
Wyoming High School Sports Pics of the Week: Sept 7-9