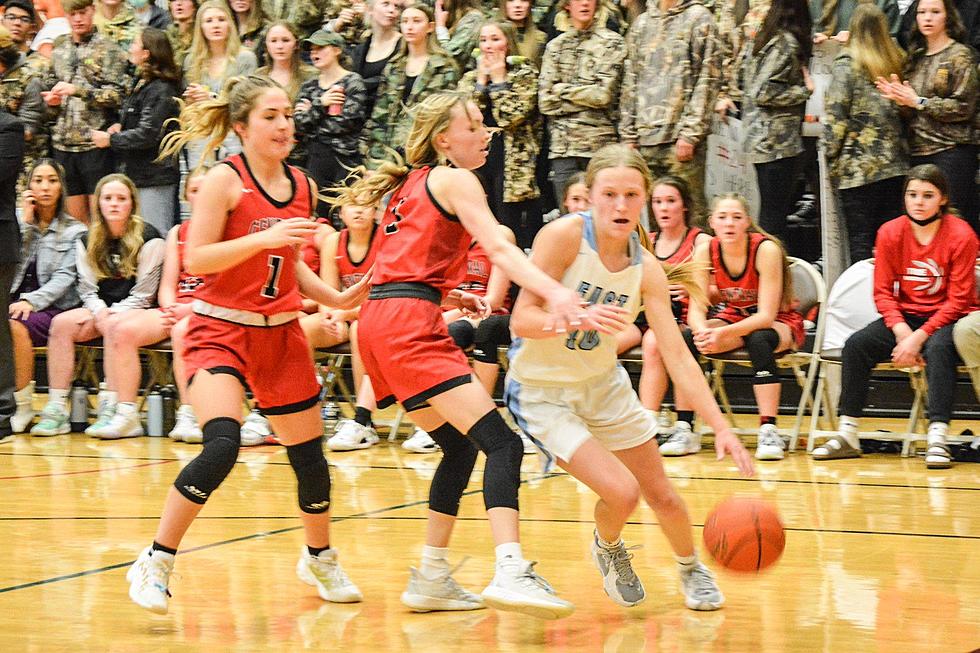 Cheyenne East and Cheyenne Central Split Games on Friday
Trenda Allen Townsquare Media
The Cheyenne East and Cheyenne Central basketball teams got together for their annual match-up on Friday at the Storey Gym with the East girls and the Central boys prevailing in those games.
The Cheyenne East girls are the defending 4A state champions and are 15-0 after a 53-23 win over Central on Friday. The T-Birds scored the first 7 points of the game and never looked back. They were led in scoring by Bradie Schlabs with 13 points Jordan Jones with 12 and Boden Liljedahl had 11. Central is 3-11 on the year and the Tribe received 10 points from Roree Cowley.
The Cheyenne Central boys are the defending 4A state champions and this year's team certainly has a different complexion than last year's team.  In what turned out to be a very competitive game, Central got by #4 East 53-49 thanks to a solid defensive effort. Central improved to 8-6 overall with Nathanial Talich leading the way with 16 points with James Brown chipping in 15. East was paced by Drew Jackson with 15 and Colter McAnelly had 11.
Be sure and check out a huge gallery of photos from these two games at the Storey Gym on Friday, compliments of Trenda Allen. Enjoy!
Cheyenne East-Cheyenne Central Basketball 1-28-22
Cheyenne East-Cheyenne Central Basketball 1-28-22