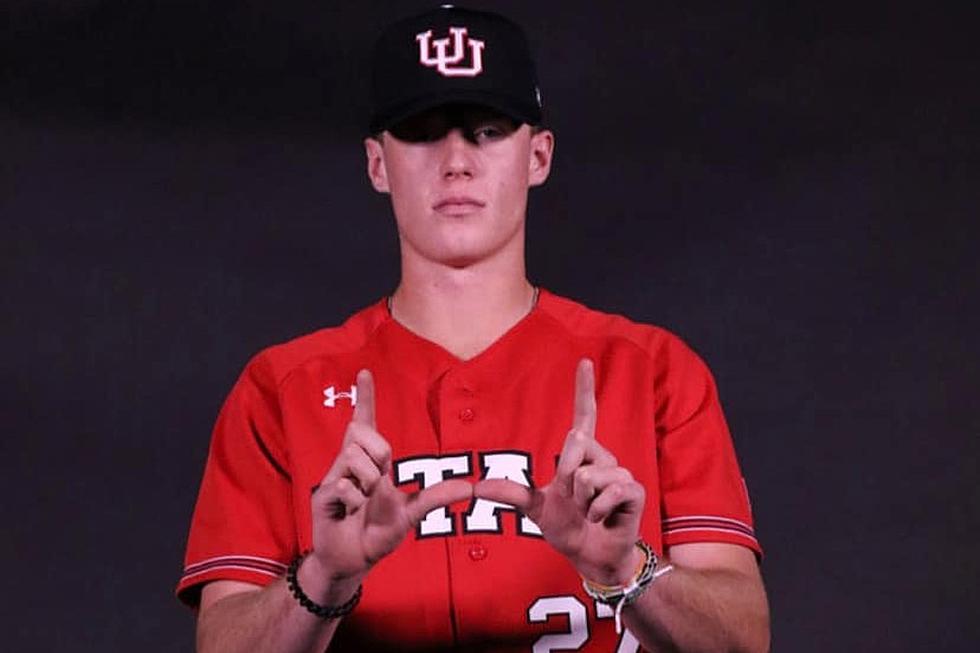 Cheyenne's Colter McAnelly Commits to Utah for Baseball
Cheyenne Post 6 Baseball
Cheyenne Post 6 baseball player Colter McAnelly has committed to the University of Utah for baseball. McAnelly plays shortstop and pitched for the Sixers and on the mound this past season. he was 7-1 with 10 starts and a phenomenal earned run average of 1.36. In the Northwest Regional, McAnelly struck out 11 and retired 17 batters in a row in their game with Helena. Montana.
At the plate, McAnelly had a productive 2021 season hitting .377 with an on-base percentage of .503. He hit 4 home runs with 64 RBI's and scored a whopping 96 runs. In the AA state championship game vs. Laramie, McAnelly went 3-4 with a 2 run homer and 3 runs batted in. He was named the MVP of the state tournament and was also named the Wyoming AA Player of the Year. McAnelly also played basketball for Cheyenne East and averaged 4 points per game this past season.
The junior to be originally committed to the University of Missouri but decommitted at the beginning of the summer. Utah went 17-33 this past season with a 7-23 mark in Pac 12 play.
What the Homes in Cheyenne's Rocking Star Ranch are Like
Cheyenne's Most Expensive Home Overlooks Curt Gowdy State Park