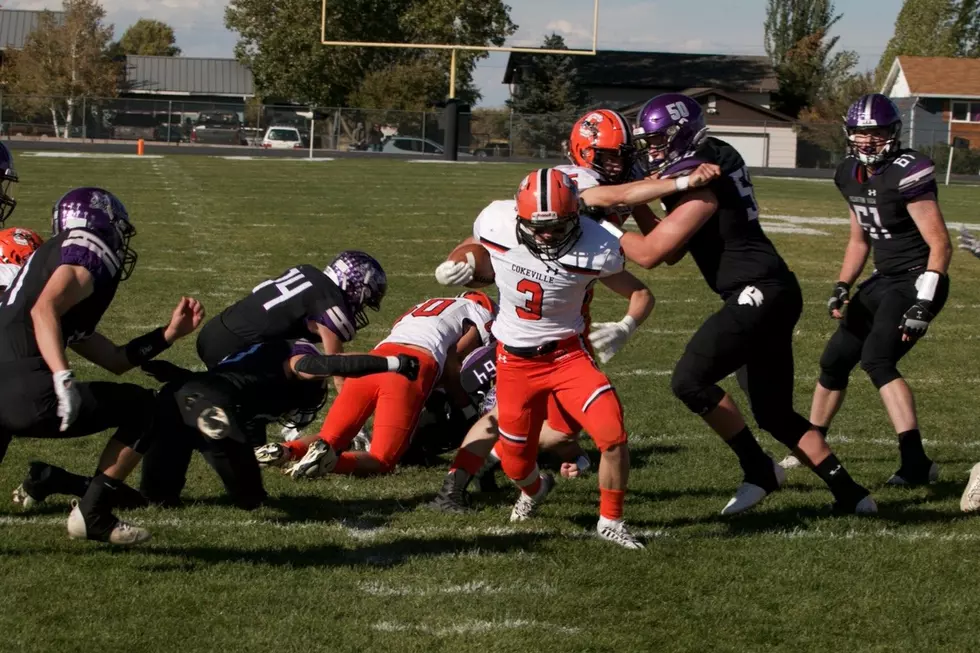 Cokeville Gets to 4-1 Shutting out Mountain View
Photo Courtesy: Dell Barnes
Cokeville has a long, long history of winning football and has not missed the playoffs since 1992 and only once since 1983. This is year 3 of the Panther's migration from 1A 11 man to 2A and so far this season, they have won 4 out of 5 including a 21-0 win over Mountain View their last time out.
Cokeville has a sharp running game which ranks #1 in 2A thanks to Jack Dayton who is the classification's leading rusher at 141 yards per game. Run the ball and move the chains has been the Panther's MO to go along with a solid defensive unit. Cokeville has won 3 in a row after losing to #1 Lovell 27-7. In the last 3 games, Cokeville has held their opponents to 12 points or less. The Panthers will face Rich County, Utah this week.
Mountain View is 3-2 on the year and started out the year with 3 wins in a row and now has lost 2 in a row to Lyman and Cokeville. It won't get any easier for the Buffs this week as they'll travel to meet top-ranked and undefeated Lovell.
We have more than a few great images of that Cokeville-Mountain View game in our gallery below, compliments of Dell Barnes. Take a look!
Cokeville-Mountain View Football
Cokeville-Mountain View Football