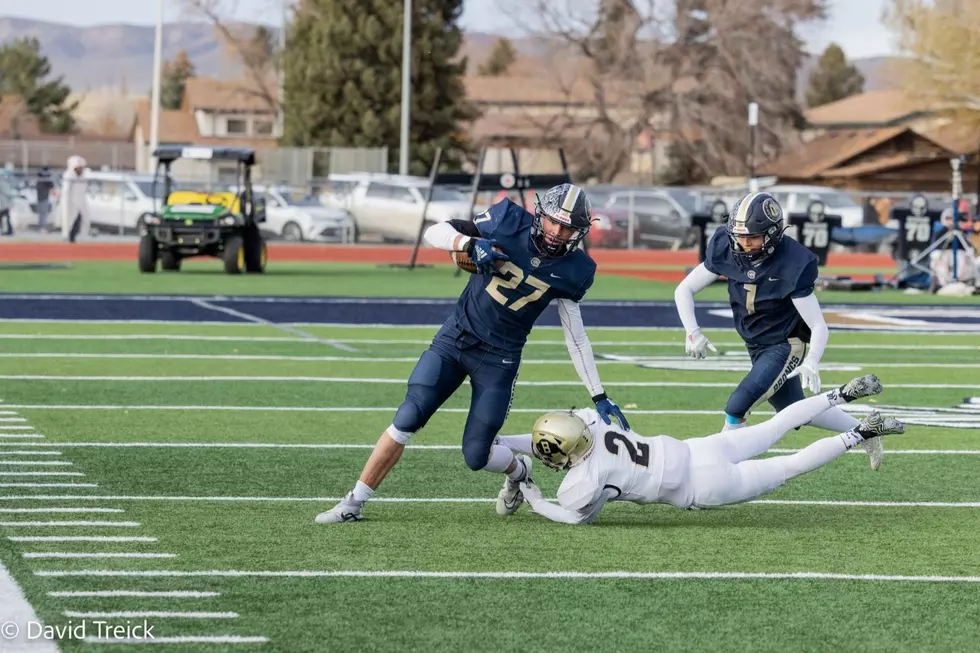 Defending 3A Champion Cody Returns to Title Game
Photo Courtesy: David Treick
Cody ran their record of 10-0 in the 3A football ranks with a 42-7 home win over Buffalo in the semi-final round of the playoffs on Friday. Cody scored first as quarterback Luke Talich threw a touchdown pass to Remy Broussard that went for 46 yards to make it 7-0. Talich left the game with an injury in the first quarter and did not return. His status this week is unknown and that would be a huge loss for the Broncs if he is unable to play on Friday in the state title contest. When Talich is in there, he's one of the most dynamic players in the state which makes Cody very hard to beat.
In the 2nd quarter, A.J. Baustert found the end zone from 6 yards for Cody, and that was followed by a 10-yard run for a score by Matt Nelson. Jackson Schroeder had a TD run and the Bronc lead was 28 at the halftime intermission.
Cody put the finishing touches on this win as backup quarterback Maddox Ball would throw a touchdown pass to Jacob Ball and Schroeder rang up his 2nd TD of the game. He finished with 124 yards rushing.
Cody will play Star Valley for the 3A championship on Friday at 3 pm at War Memorial Stadium in Laramie. Star Valley at 9-2 gave Cody their closest game of the season, a game the Braves lost 35-25.
Buffalo finishes the season at 6-4 and had made the playoffs in 5 of the last 6 years.
Be sure and check out some great photos of the game, courtesy of David Treick. They can be found in the gallery below. Enjoy!
Cody-Buffalo Football Playoffs
Cody-Buffalo Football Playoffs