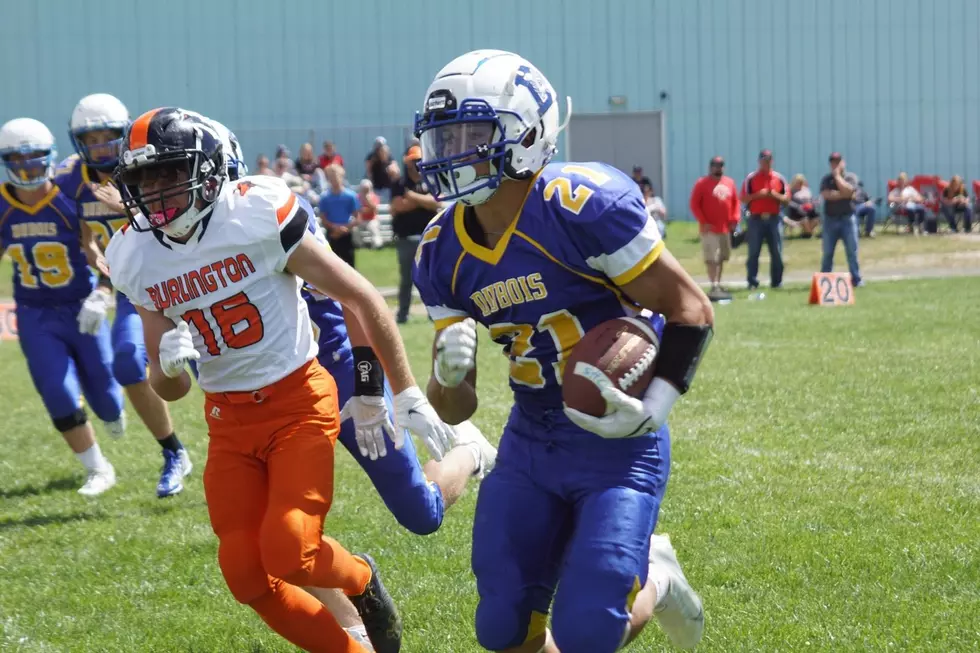 Encampment Hosts 6 Man Football Jamboree
Photo Courtesy: Adria Trembly
The regular season for 6-man football will begin this week and last week, Encampment hosted a 4-team jamboree for teams to sharpen their skills. Now Encampment played in the 6-man championship game in 2021 and lost to Little Snake River. The Tigers want to make the next logical step forward and have two all-state players that return this season; Quade Jordan and Ryon Miller. Jordan rushed for over 1500 yards last season.
Dubois made the 6-man semi-finals and went 5-5 in 2021. They also have 2 returning all-staters in Wyatt Trembly and Ryan Wells. trembly had over 1600 yards on the grounds last season.
Farson-Eden was 3-4 a year ago and has a new coach in Ryan Lay. they do have some experience returning on offense with Matt Smith and Conner Weise as well as a couple of stalwarts on defense in Simeon Stotts and Ory Johnson.
Burlington is looking to make a big step forward after going 1-6 a year ago. They have a special player to build around and that's quarterback Seth Wardell who was an all-state pick a year ago and threw for over 1600 yards. 6 man football is about scoring and the Huskies should be just fine in that department.
We have some photos of that jamboree in the gallery below, compliments of Adria Trembly. Enjoy!
Encampment Football Jamboree
Encampment Football Jamboree