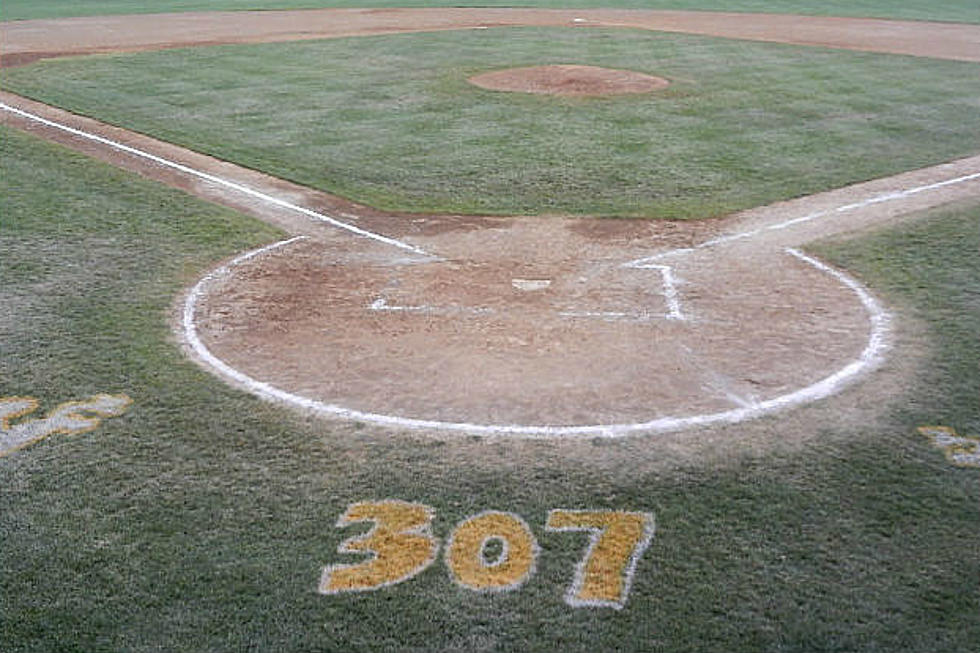 Final Wyoming Legion Baseball Standings in 2022
David Settle, WyoPreps.com
The 2022 Wyoming American Legion Baseball season has come to an end.
Cheyenne finished second at the 'AA' Northwest Regional Tournament in Gillette. The Sixers came close to becoming the first Wyoming team to ever qualify for the American Legion World Series in Shelby, NC.
Gillette went 0-2 at the same tournament.
The Casper Drillers were 1-2 at the Northwest Class 'A' Regional Tournament (NWCART) in Vernal, UT. Cody was 0-2 at the same venue.
That means all games in the 2022 season have been played. These are the final standings.
AA: (Overall Record Listed First, Then Conference Record)
Cheyenne Sixers 68-12, 13-1
Gillette Roughriders 49-26, 11-3
Laramie Rangers 35-23, 10-4
Sheridan Troopers 42-14, 9-5
Casper Oilers 27-25-2, 6-8
Jackson Giants 31-38, 4-10
Rock Springs Stallions 6-51, 2-12
Evanston Outlaws 13-38, 1-13
A Northeast:
Sheridan Jets 27-21, 6-2
Casper Drillers 38-17-1, 6-2
Buffalo Bulls 4-37, 0-8
A Southeast:
Cheyenne Hawks 31-18, 9-3
Douglas Cats 26-24, 6-6
Torrington Tigers 20-17, 5-7
Wheatland Lobos 20-29, 4-8
A Northwest:
Cody Cubs 35-21-1, 6-2
Powell Pioneers 34-22-1, 5-3
Lovell Mustangs 29-21, 1-7
A Southwest:
Riverton Raiders 18-17, 7-1
Green River Knights 20-27, 5-3
Rawlins Generals 0-21, 0-8
Cody Vs. Casper Legion "A" Championship
Cody Vs. Casper Legion "A" Championship
PhotoFest! Legion Baseball #9
PhotoFest! Legion Baseball #9