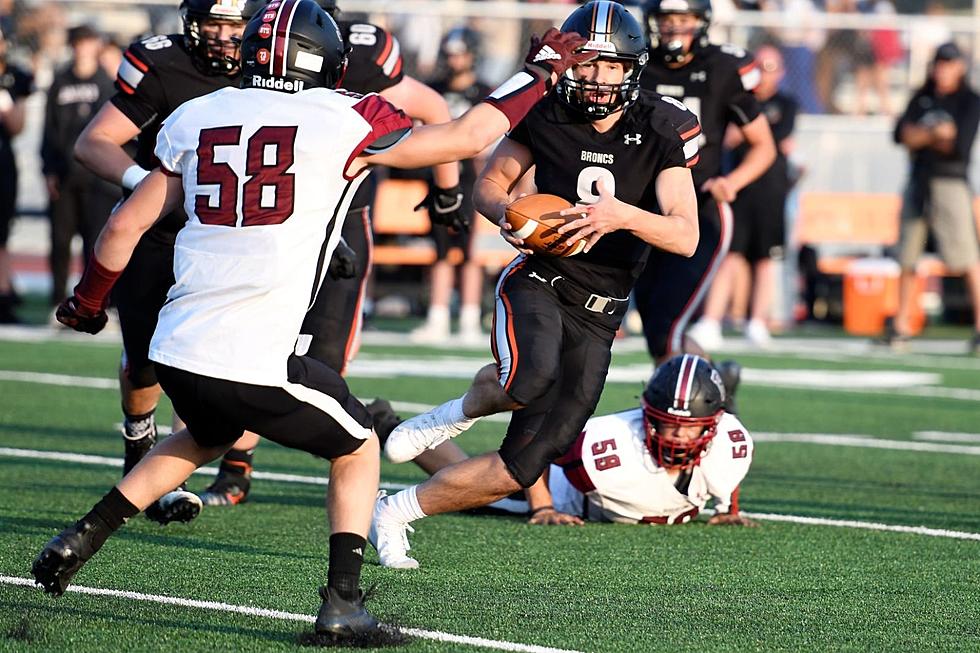 Jackson Gets By Pesky Riverton Squad 28-17
Tammy Griebel Townsquare Media
The Jackson Broncs are one of the heavyweights in 3A football this season and recovered from a loss to Pocatello, Idaho last week to beat Riverton on Friday 28-17. Riverton came into the game at 0-3 but got a few big plays from quarterback Nathan Hutchison so he gave Jackson's defense something to think about. Riverton's defense came up with 3 interceptions in the game and even in defeat, the Wolverines played with intensity on the road, not allowing Jackson to close the door,
The Broncs got a solid game from rodeo star Brody Hasenack who rang up 210 yards rushing with three touchdowns. He had 24 running touches in the game so he was busy. Quarterback Sadler Smith threw for over 300 yards and Colter Dawson had 126 yards catching the football.
So Jackson is 3-1 and they have an intriguing game this week in Afton to take on Star Valley. Riverton will be looking for their first win of the year as they'll travel to Douglas.
We have some phenomenal photos of this game in Teton County from Tammy Griebel to share with you. Take a peek!
Riverton Vs. Jackson Football 9-17-21
Riverton Vs. Jackson Football 9-17-21
Best Pizza in Wyoming