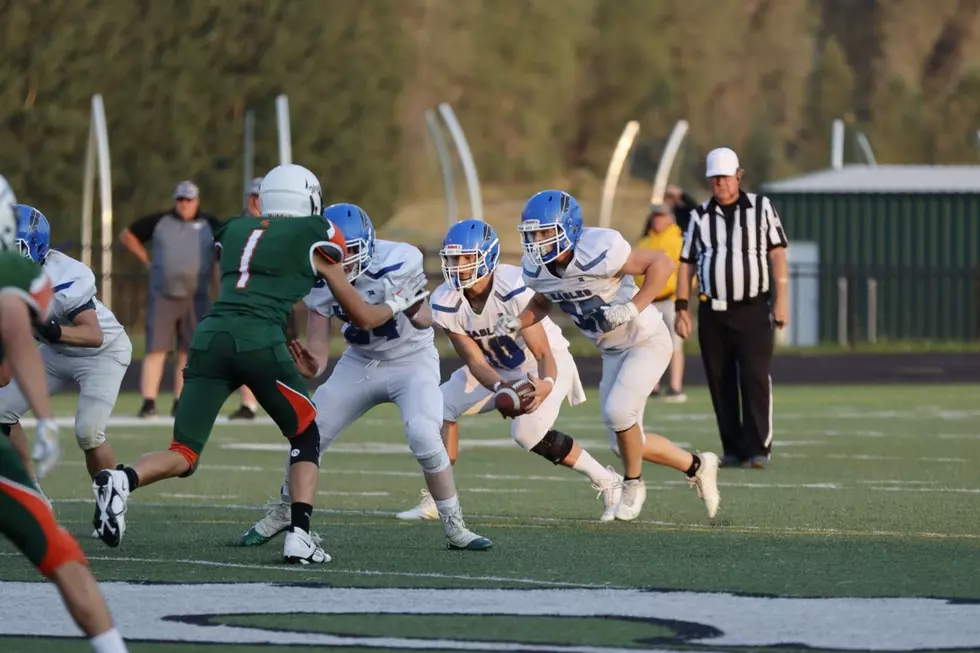 Lyman Rebounds With a Huge Win Over Pinedale
Photo Courtesy: Joan Snyder-Mitchell
The expectations for Lyman football are high all the time and the Eagles advanced to 2-1 on the year with a 40-0 road win over Pinedale last week.
The Eagles had won their previous 20 games prior to their contest with Bear Lake, Idaho in Week 1, as Bear Lake prevailed, 28-0.
Against the Wranglers, Lyman dominated in every phase with superior speed and size,  so this win was extremely therapeutic.
The stakes will even be higher as they'll host Lovell on Friday afternoon. These two teams met in the 2A state championship game last November in Laramie with Lyman winning 8-6. Lovell is currently ranked No. 1 in our Wyopreps Coaches and Media Football Poll, and Lyman is ranked second.
Pinedale is 0-3 to start the year and they have a tough assignment on Friday when they travel to No. 5 Cokeville. Be sure and check out some photos from Joan Snyder-Mitchell from that Lyman-Pinedale game in our gallery below. Enjoy!