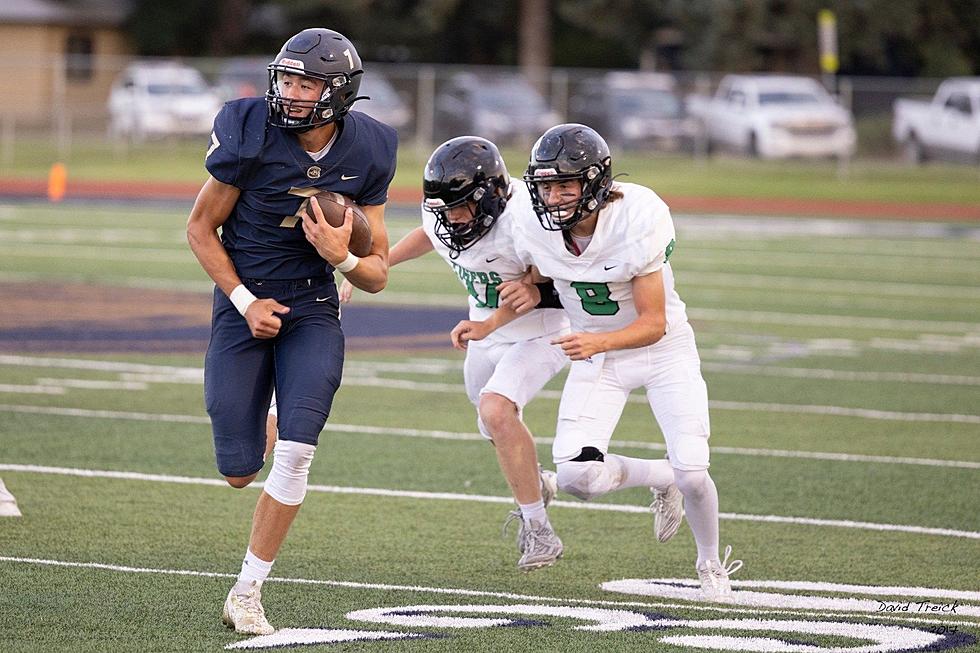 PhotoFest: Cody Runs By Lander in Week Zero Football
Photo Courtesy: Dave Treick
Cody has been a stalwart in 3A football for quite some time and took 2nd last year with a 14-7 loss to Star Valley in the championship game. The Broncs have to replace a ton of good players including quarterback Luke Talich who took his skills to Notre Dame.
Cody started out with a 56-2 win over Lander in their week zero game over the weekend as new Bronc quarterback Maddax Ball had a sharp game with three touchdown passes and a rushing touchdown. Cody put 14 points on the board in the first quarter and 28 more in the 2nd quarter. Chase Hatch had a running TD and a receiving TD and Luke Moulton scored twice.
Lander was a playoff team a year ago but they have to replace the bulk of their offense from 2022 and they have a new head coach this season in Jim Burton.
This week, Cody will travel to Riverton and Lander will host Green River. We have some fantastic photos of the Bronc-Tiger game, courtesy of Dave Treick and they can be viewed in our gallery below. Enjoy!
Cody-Lander Week Zero Football 2023
Cody-Lander Week Zero Football