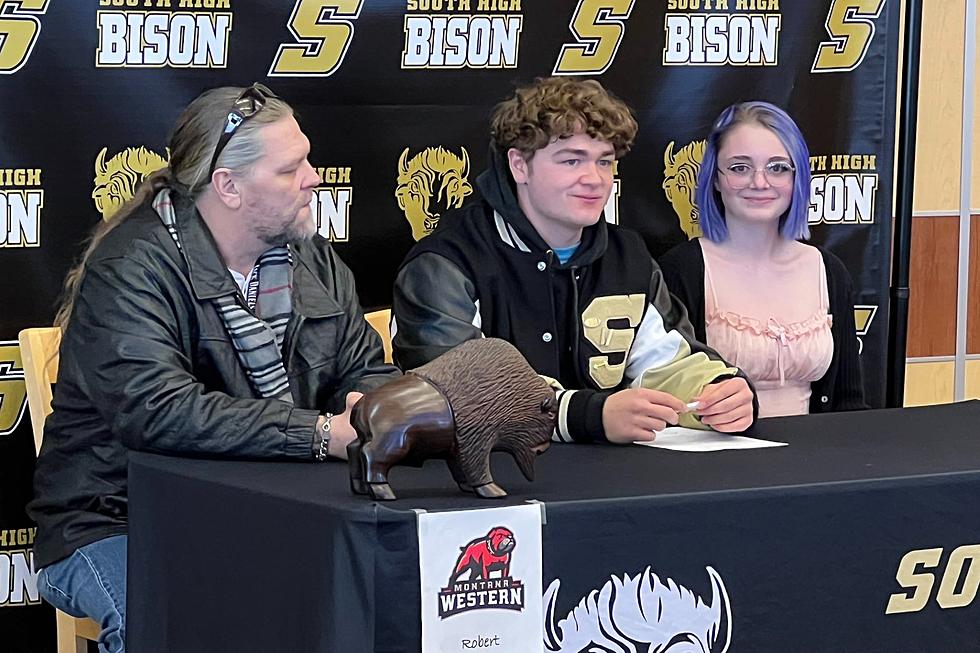 Robert Campbell of Cheyenne South Signs With Montana Western
Photo Courtesy: Cheyenne South H.S.
Cheyenne South football player Robert Campbell will continue his athletic journey at Montana Western in Dillon. He is coming off a solid performance for the South team in the Shrine Bowl as he played on the defensive line of scrimmage. Campbell was named a 2nd team 4A all-state performer on the offensive line and recorded 62 tackles for the Bison from his middle linebacker spot.
It was a special Shrine Bowl for Campbell as he was on a winning team in football for the first time in 2 years. It's been a struggle for the South program but Campbell navigated the tough times with a great attitude. He earned a ton of respect from teammates, coaches, and organizers at the Shrine Bowl.
Montana Western is an NAIA institution that plays in the Frontier Conference.
Kelly Walsh Vs. Cheyenne South Football
Kelly Walsh Vs. Cheyenne South Football