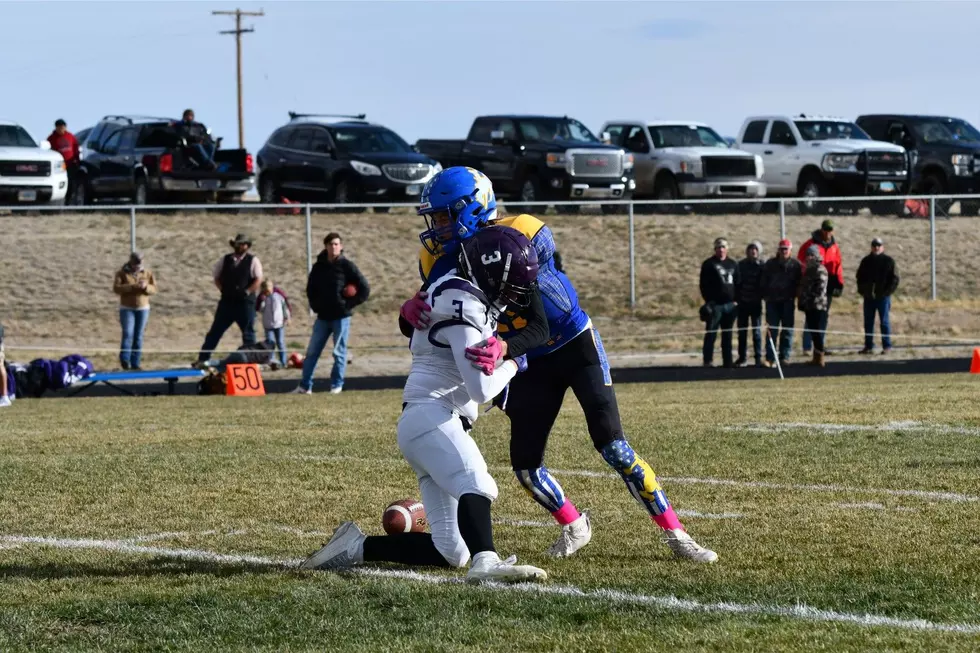 Shoshoni Returns to 1A 9-Man Title Contest
Photo Courtesy: Bridget Truempler
Defending 1A 9-Man state champion Shoshoni has reeled off 9 wins in a row after a 40-6 victory over Wind River in the semi-final round of the playoffs. Shoshoni took control early and never relinquished the lead. Wrangler superstar running back Pehton Truemplerhad a couple of short touchdown runs and Cannon Campbell turned in a defensive TD on a 23-yard fumble return plus a 29-yard gallop on offense. Dom Jarvis also put points in the board for Shoshoni with a 42-yard run to the house. Cooper Frederick had Wind River's only score on a 1-yard plunge.
Shoshoni will meet Pine Bluffs for the 1A 9-Man championship on Saturday at 1 pm in Laramie taking in 10-0 Pine Bluffs. The Wrangler's lone loss this year was to Pine Bluffs in the season-opening game 34-26. Wind River finishes the season with a record of 7-3 and this is the first time the Cougars have posted back-to-back winning seasons since 2008 and 2009.
Be sure and check out some great photos of that battle of Fremont County compliments of Bridget Truempler. They can be found in our gallery below.
Shoshoni-Wind River Football Playoffs
Shoshoni-Wind River Football Playoffs