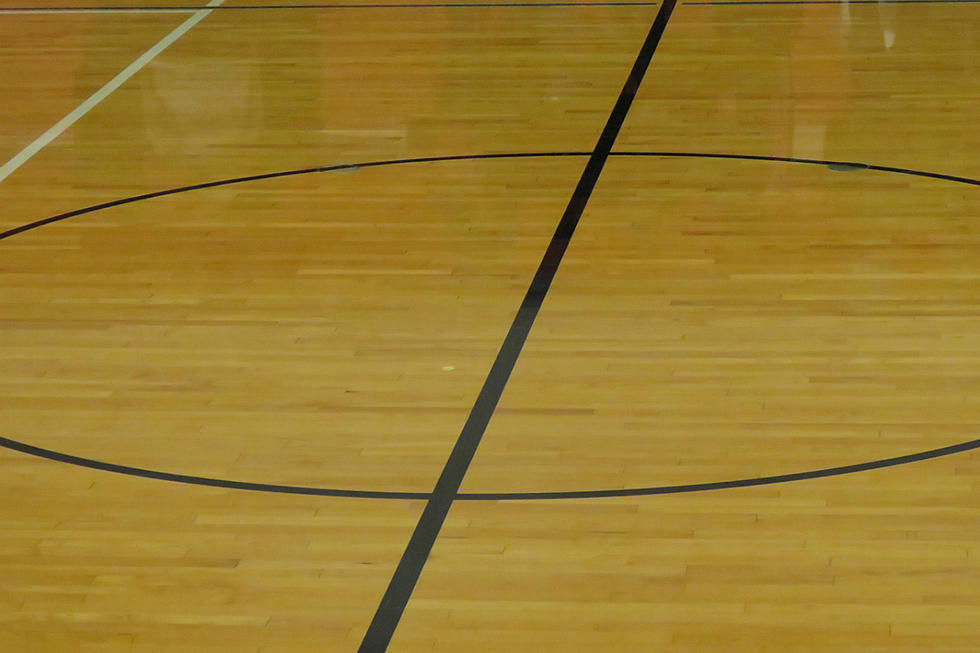 The 2023 1A-2A All-Conference Girls Basketball Players
David Settle, WyoPreps.com
These are the Class 1A and 2A all-conference honors for the 2022-23 girls' basketball season.
The coaches voted on these players and selected the player and coach of the year in the four conference quadrants.
Class 1A
1A Northeast
Shelby Fennema – Arvada-Clearmont
Abigail Odegard – Arvada-Clearmont
McKenna Kromarek – Hulett
Kaydence Olson – Hulett
Karcee Maya – Kaycee
Sierra Kilts – Kaycee
Trinade Jost – Midwest
Brooklyn Materi – Upton
Sophie Louderback – Upton
Paige Timberman – Upton
Player of the Year = Sophie Louderback, Upton
Coach of the Year = Jackie Materi, Upton
1A Northwest
Jessie Michaels – Burlington
Victoria Nelson – Burlington
Kelsi Nicholson – Burlington
Maren Baker – Dubois
Arianna Foster – Dubois
Kayla Horsen – Meeteetse
Hallie Ogden – Meeteetse
Brooklyn Paxton – Riverside
Caroline Schlattmann – Riverside
Vinaya Vanderploeg – Riverside
Player of the Year = Kelsi Nicholson, Burlington
Coach of the Year = Cheryl Haslam, Burlington
1A Southeast
Rylie Thompson – Guernsey-Sunrise
Justin Widdison – H.E.M.
Mikayla Alexander – Rock River
Naomi Moore – Rock River
Avery Scott – Rock River
Jentry Sims – Rock River
Sydney Anderson – Southeast
Baylie Booth – Southeast
Kealy Carson – Southeast
Shelby Ekwall – Southeast
Brenna Herring – Southeast
Player of the Year = Brenna Herring, Southeast
Coach of the Year = Jennifer Scheer, Southeast
1A Southwest
Addison Barnes – Cokeville
Mia Dayton – Cokeville
Jayci Thornock – Cokeville
Allison Bromley – Encampment
Cora Schroeder – Encampment
Alivia Goicolea – Farson-Eden
Kylie Evans – Little Snake River
Whitney Bennett – Saratoga
Olivia Everett – Saratoga
Rhiwan Williams – Saratoga
Player of the Year = Whitney Bennett, Saratoga
Coach of the Year = Ben Barnes, Cokeville
Class 2A
2A Northeast
Emme Mullinax – Big Horn
Saydee Zimmer – Big Horn
Lexie Marchant – Sundance
Jaylin Mills – Sundance
Zoe Skeens – Sundance
Savanna Williams – Sundance
Madison Burnett – Tongue River
Paxten Aksamit – Tongue River
Chaney Reish – Tongue River
McKinlee Skammon – Tongue River
Briana Meza – Wright
Shaelyn Strohschein – Wright
Player of the Year = Jaylin Mills, Sundance
Coach of the Year = Jim O'Connor, Sundance
2A Northwest
Kennedi Craft – Greybull
Anna Arnold – Rocky Mountain
Victoria Arnold – Rocky Mountain
Erminia Garcia – Rocky Mountain
Kennedi Minchow – Rocky Mountain
Mackelle Moss – Rocky Mountain
Hailey Donelson – Shoshoni
Sonja Post – Shoshoni
Tania St. Clair – Shoshoni
Amanda Jenkins – Wind River
Allison Tidzump – Wind River
Natalie Walker – Wind River
Player of the Year = Victoria Arnold, Rocky Mountain
Coach of the Year = Eric Honeyman, Rocky Mountain
2A Southeast
Jordan Griess – Burns
Daljit Kaur – Burns
Ashlee Hattan – Lingle-Ft. Laramie
Kamryn Rafferty – Lingle-Ft. Laramie
Baylee Skinner – Lingle-Ft. Laramie
Natalie Speckner – Lingle-Ft. Laramie
Skyla Wunder – Lingle-Ft. Laramie
Rachel Krein – Lusk
Tess Manning – Lusk
Kelsi Bymer – Pine Bluffs
Abby Gray – Pine Bluffs
Jessica Hoffman – Pine Bluffs
Player of the Year = Jordan Griess, Burns
Coach of the Year = none provided
2A Southwest
Sherianne Brower – Big Piney
Hanna Runyon – Big Piney
Rayne Sorensen – Big Piney
Natasha Martinez – Kemmerer
Sydney Neria – Kemmerer
Janae Skidmore – Kemmerer
Tyler Thatcher – Kemmerer
Shaylayna Blackburn – St. Stephens
Layla C'Bearing – Wyoming Indian
Elianna Duran – Wyoming Indian
Shye Killsontop – Wyoming Indian
Roberta Whiteplume – Wyoming Indian
Player of the Year = Shye Killsontop, Wyoming Indian
Coach of the Year = Wade Fiscus, Kemmerer
2023 2A Girls Basketball Championship-Burns Vs. Lingle-Fort Laramie
2023 2A Girls Basketball Championship-Burns Vs. Lingle-Fort Laramie
2023 1A Girls State Basketball Championship-Upton Vs. Southeast
2023 1A Girls State Basketball Championship-Upton Vs. Southeast