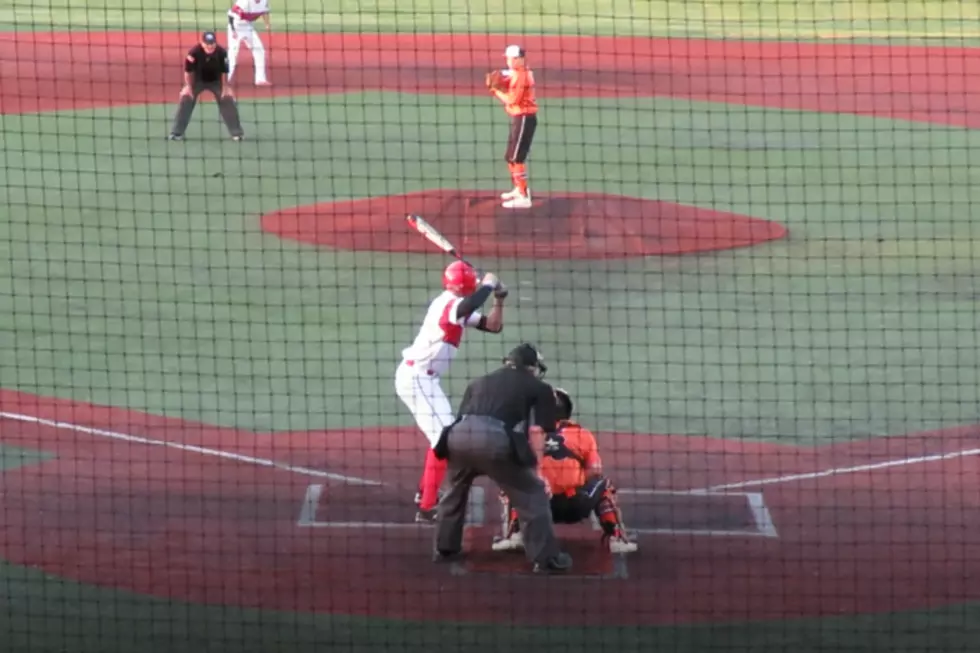 Watch Day 1 Recap Of 'AA' Legion Baseball State Tournament
David Settle, WyoPreps.com
The first day of the 2019 Wyoming American Legion Baseball 'AA' State Tournament was highlighted by a near upset.
The Rock Springs Archie Hay Post 24 Sand Puppies took the Gillette Roughriders to extra innings, but the host team pulled through 2-1.
Rock Springs pitcher Ryan Powers held Gillette scoreless until the seventh inning. The Sand Puppies took a 1-0 lead on a Drew Grossnickle RBI-single in the third inning.
The Riders finally tied it on Tanner Richards' two-out RBI-single in the seventh. That chased Powers after 98 pitches.
In the eighth, Hayden Sylte walked and stole second. After a ground out pushed him to third, Rock Springs walked two batters intentionally to load the bases with one out. Kaleb Lewis produced the game-winning single with a line drive to center field.
The Sand Puppies out-hit Gillette six-to-four.
The other three results were all shutouts.
In the opening game of the tournament, Sheridan topped Evanston 10-0 in five innings.
The Troopers four in the third, five in the fourth and closed it out in the fifth. Ayden Roush had three hits and three RBI's. Race Johnston and Jacob Boint added two hits apiece. Boint's RBI-single in the fifth ended the game. Boint also tossed a three-hitter on the mound. He walked one but struck out seven on 81 pitches.
Game two saw the Laramie Rangers beat the Jackson Giants 6-0.
Laramie's Reston Morehouse tossed six innings of one-hit ball. He walked one, hit one batter, and had four strikeouts.
The Rangers scored in the twice in the fourth and four in the sixth inning. An errant pick-off throw led to the first run. Tyler Oppie added two RBI-hits, one in the fourth and another in the sixth. Oppie and Calvin Webb had three hits each for Laramie.
The Casper Oilers shut down the Cody Cubs behind the pitching of Will Clair in a 10-0 victory.
Clair threw five innings and allowed just four hits. He struck out three.
Casper scored five times in the second and three in the third for an 8-0 lead. A run in the fourth and another in the sixth finished off the Cubs. Five different Oilers had two hits apiece. Four Oilers had two RBI's each. They also capitalized on six walks.
Four more games are scheduled for Saturday, day two, of the 'AA' State Tournament. Two teams will be eliminated.