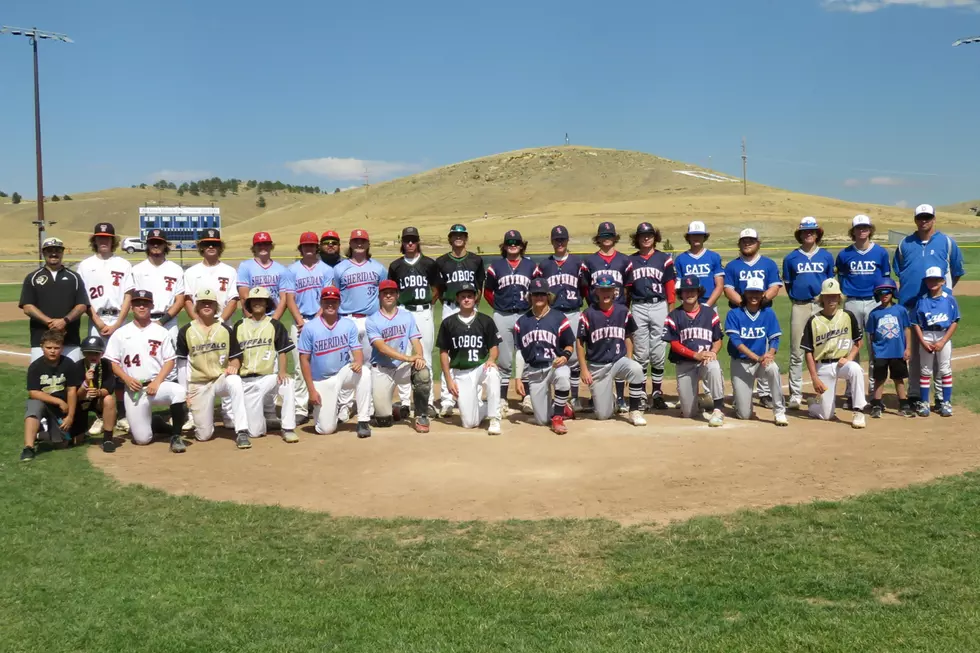 Watch: Highlights from the East's Win in the 2022 'A' All-Star Game
David Settle, WyoPreps.com
The second annual Wyoming Legion Baseball 'A' All-Star Game saw the East beat the West last Saturday in Douglas.
The East scored in the first inning and never trailed. A three-run fourth inning helped them break the game open. With a 4-2 lead, a five-run ninth inning by the East sealed their victory.
From clutch hits to walks to flyouts, groundouts, strikeouts, and more, the all-star game featured 51 players from the two Class 'A' Legion Baseball conferences squaring off.
Here are highlights from the game on Aug. 6, 2022, at Nida Field in Douglas.
The series is now even at 1-1. The West won the first 'A' All-Star Game in 2021.
The 2023 All-Star Game is scheduled to be back in Douglas next August.
Wyoming American Legion Baseball #7
Wyoming American Legion Baseball #7