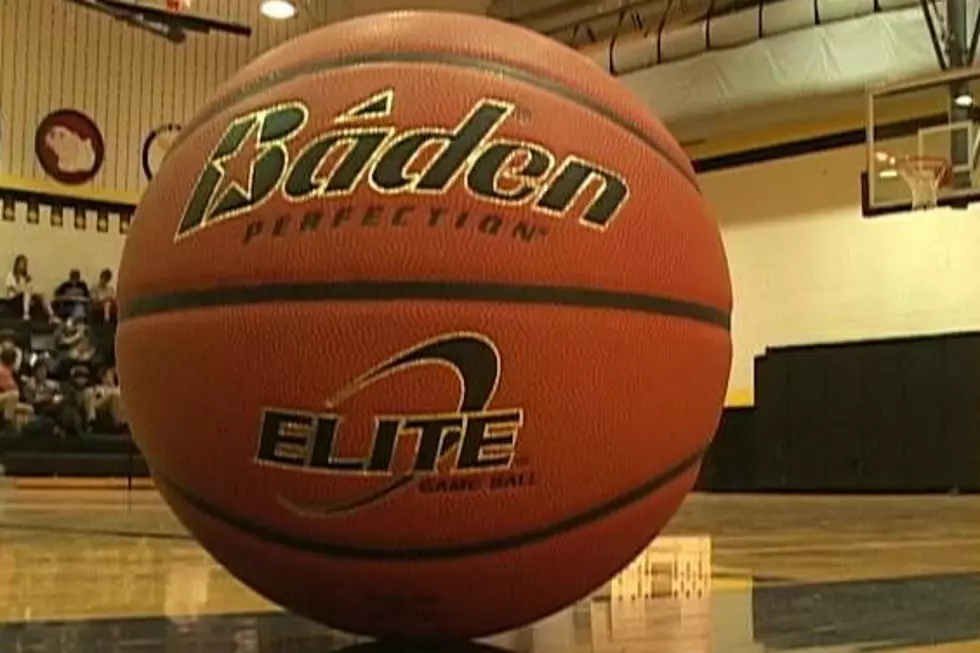 Wyoming High School Boys Basketball Standings: Jan. 9, 2022
Kevin Koile, WyoPreps.com
Thanks to the weather, there were schedule changes, but just like the ladies, upsets and more were part of Week 5.
These are the latest standings for all games played through Jan. 8, 2022.
Teams are listed according to their conference record first. Then, they are listed by their overall record. If they are still tied, they are listed alphabetically.
4A East: (Overall Record, followed by Quadrant Record)
Kelly Walsh 9-0
Sheridan 6-0
Cheyenne East 9-1
Thunder Basin 8-2
Laramie 7-2
Cheyenne Central 6-4
Cheyenne South 5-4
Campbell County 3-5
4A West: (Overall Record, followed by Quadrant Record)
Natrona County 6-5
Green River 5-4
Riverton 5-4
Evanston 3-5
Cody 2-4
Jackson 1-3
Star Valley 1-7
Rock Springs 1-9
3A Northwest: (Overall Record, followed by Quadrant Record)
Worland 6-1
Lovell 2-4
Lander 2-5
Powell 1-4
3A Southwest: (Overall Record, followed by Quadrant Record)
Kemmerer 6-3
Mountain View 4-7
Lyman 3-7
Pinedale 0-10
3A Northeast: (Overall Record, followed by Quadrant Record)
Buffalo 7-0
Douglas 8-2
Thermopolis 4-3
Newcastle 3-4
3A Southeast: (Overall Record, followed by Quadrant Record)
Rawlins 6-1
Burns 6-5
Torrington 4-6
Wheatland 2-7
2A Northwest: (Overall Record, followed by Quadrant Record)
Rocky Mountain 5-2
Shoshoni 6-4
Greybull 4-5
Riverside 3-6
2A Southwest: (Overall Record, followed by Quadrant Record)
Wyoming Indian 1-4, 1-0
Wind River 6-3
Big Piney 3-4
St. Stephens 7-2, 0-1
2A Northeast: (Overall Record, followed by Quadrant Record)
Tongue River 8-2
Sundance 7-4
Wright 6-5
Moorcroft 5-5
Big Horn 4-5
2A Southeast: (Overall Record, followed by Quadrant Record)
Pine Bluffs 7-2
Lusk 4-5
Glenrock 2-4
1A Northwest: (Overall Record, followed by Quadrant Record)
Dubois 4-2, 1-0
Meeteetse 3-3
Burlington 1-5
Ten Sleep 3-3, 0-1
1A Southwest: (Overall Record, followed by Quadrant Record)
Saratoga 2-3, 1-0
Little Snake River 3-3
Cokeville 2-7
Farson-Eden 1-7
Encampment 3-2, 0-1
1A Northeast: (Overall Record, followed by Quadrant Record)
Hulett 3-4, 1-0
Upton 8-0
Kaycee 2-5
Arvada-Clearmont 0-6
Midwest 2-2, 0-1
1A Southeast: (Overall Record, do not play Quadrant matches)
Guernsey-Sunrise 3-2
Lingle-Ft. Laramie 3-6
Southeast 3-7
H.E.M. 1-5
Rock River 1-5
Glendo 0-1
LOOK: Here are 25 ways you could start saving money today
These money-saving tips—from finding discounts to simple changes to your daily habits—can come in handy whether you have a specific savings goal, want to stash away cash for retirement, or just want to pinch pennies. It's never too late to be more financially savvy. Read on to learn more about how you can start saving now. [
From:
25 ways you could be saving money today
]