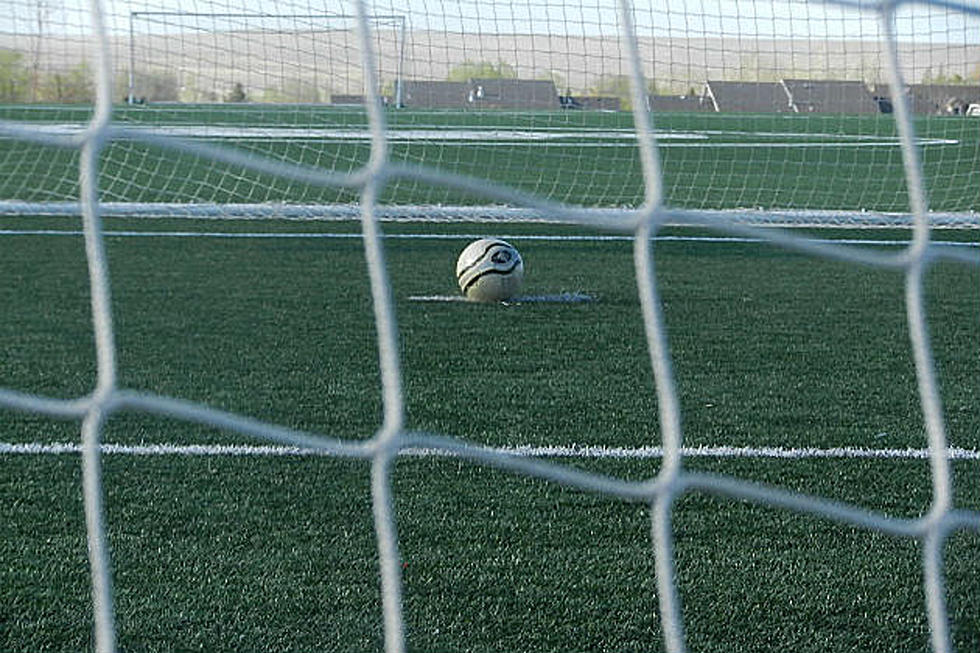 Wyoming High School Girls Soccer Scoreboard: April 6-10, 2021
Kevin Koile, WyoPreps.com
The Week 4 slate for prep girls' soccer teams is quite a bit busier than a week ago across Wyoming.
Schools are now back from spring break, and with a holiday weekend behind us, the push towards the state tournament in mid-May begins now.
Here are the matches on the schedule for this week. Schedules are subject to change.
TUESDAY, APRIL 6
Class 4A:
Final Score: Rock Springs 6 Evanston 0 (conference match)
Out-of-State Opponent:
Gering, NE at 3A Newcastle - postponed; make-up TBD
THURSDAY, APRIL 8
Interclass:
Final Score: 3A Mountain View 1 4A Evanston 1 - Draw after regulation & OT
FRIDAY, APRIL 9
Class 4A:
Final Score: Natrona County 2 Jackson 1 (conference match)
Final Score: Kelly Walsh 4 Star Valley 0 (conference match)
Final Score: Campbell County 1 Cheyenne East 0 (conference match)
Final Score: Thunder Basin 13 Cheyenne South 0 (conference match)
Final Score: Cheyenne Central 2 Sheridan 1 - OT (conference match)
Class 3A:
Final Score: Cody 5 Pinedale 0 (conference match)
Final Score: Lander 9 Powell 0 (conference match)
Final Score: Buffalo 6 Torrington 1 (conference match)
Final Score: Newcastle 2 Riverton 0 (conference match)
Final Score: Rawlins 4 Douglas 0 (conference match)
Interclass:
Final Score: 4A Green River 7 3A Lyman 0
SATURDAY, APRIL 10
Class 4A:
Final Score: Natrona County 5 Star Valley 0 (conference match)
Final Score: Jackson 3 Kelly Walsh 1 (conference match)
Final Score: Cheyenne Central 2 Campbell County 1 (conference match)
Final Score: Cheyenne East 3 Sheridan 1 (conference match)
Final Score: Thunder Basin 5 Laramie 1 (conference match)
Class 3A:
Final Score: Lander 3 Cody 2 (conference match)
Final Score: Buffalo 7 Douglas 0 (conference match)
Final Score: Worland 2 Mountain View 0 (conference match)
Final Score: Newcastle 6 Rawlins 0 (conference match)
Final Score: Riverton 6 Torrington 0 (conference match)
Final Score: Pinedale 2 Powell 0 (conference match)
See the Must-Drive Roads in Every State