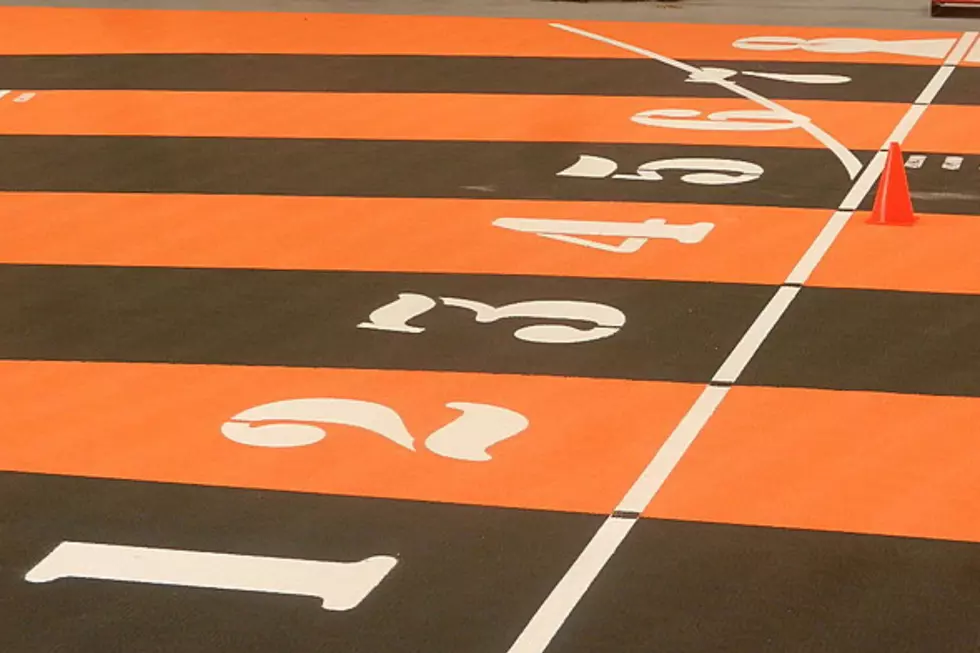 Wyoming High School Indoor Track Schedule and Results: Jan. 14-15, 2022
Frank Gambino, WyoPreps.com
The 2022 indoor track season for prep athletes around Wyoming is finally here. The first meets of the season are this weekend.
The new season is closer to normal. Fans will be allowed back at venues, and larger meets will be held this year. Some Covid parameters have been eased, but you'll likely see workers and athletes that are not competing still masked while at meets.
The state championships are back to being a two-day meet on March 4 and 5, 2022, in Gillette at the Campbell County Fieldhouse or Recreation Center with boys and girls competing together.
It's time for the season to get rolling. A lot of schools are heading to Casper on Saturday, but a few others have opted to attend a meet out of state.
Friday, Jan. 14:
Snake River Open from Holt Arena at Idaho St. University in Pocatello, ID: Field Events at 4:45 p.m. & Track Events at 5 p.m.
WY Teams Attending: Evanston, Green River, Mountain View, Star Valley
Kammi Merritt from Star Valley won the girls' long jump with a leap of 16-10. Green River's Dillon Davis won the weight throw with a toss of 37-2.25. Peyton Vernon of Evanston won the boys' shot put with a throw of 54-5.
Saturday, Jan. 15:
Natrona Invite from Natrona County HS MAC: Field & Track Events start at 10 a.m.
Teams Attending: Big Horn, Buffalo, Burns/Pine Bluffs, Campbell County, Cheyenne Central, Cheyenne East, Cheyenne South, Cody, Douglas, Glenrock, Kelly Walsh, Laramie, Lovell, Natrona County, Rawlins, Riverton, Rock Springs, Sheridan, Thunder Basin, Tongue River, Torrington, Worland
Two-event winners on the girls' side included Campbell County's Sydalee Brown, who won the 55-meters and 200-meters, Cheyenne Central's Sydney Morrell, who took first place in the 800 and 1600-meters, and Jordan Stoddard of Torrington, who won the high and long jumps.
Campbell County's Remar Pitter swept the long and triple jumps and was the only 2-event winner on the boys' side.
Pics of Lavish Wyoming Mansion Bordering National Elk Refuge