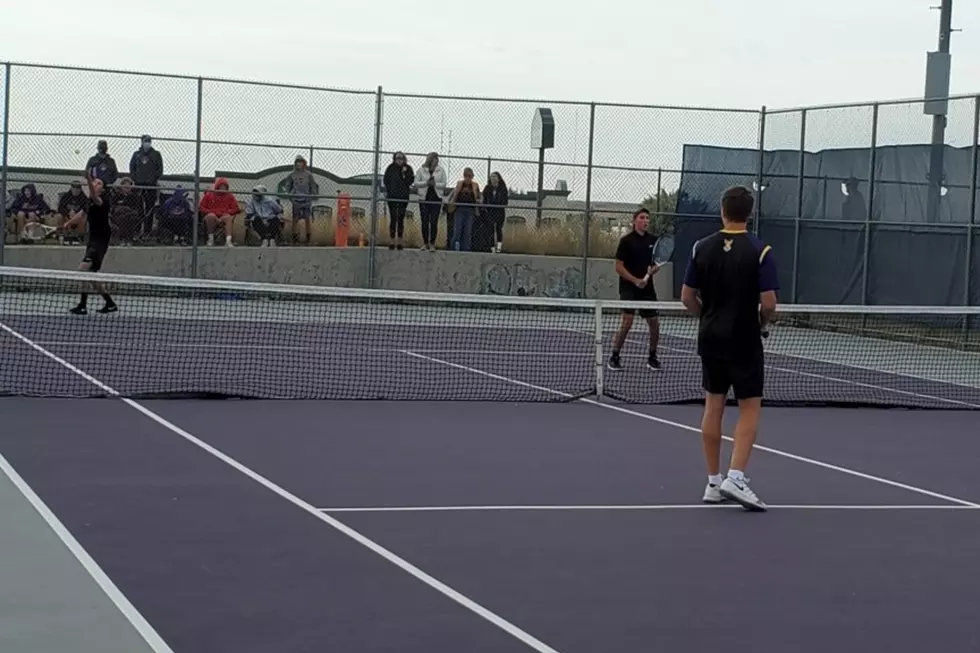 Wyoming High School State Tennis Day 2 Preview: 2020
The Wyoming high school tennis championships saw many new and older players battle it out on the court.
The tennis championships is being hosted by Gillette. The players played hard and there were some outcomes that may not have been expected by some and favorite advancing on rightfully so.
Let's take a look at day one results below.
For the boys No. 1 singles there is a matchup between Austin Putnam of Kelly Walsh and Tanner Lemm of Campbell County.
The girls No. 1 singles we see a rematch of last season. We have Emily Needham of Cheyenne Central facing off against Finley Klinger of Kelly Walsh. Needham looks to repeat as champion.
No. 2 boys singles has a matchup between Fletcher Mothershed of Cheyenne South matches up against Jackson Catchpole of Kelly Walsh
No. 2 girls singles features Valerie Stevenson of Jackson versus Julia Kutz of Sheridan have a matchup set.
The No. 1 boys doubles match we have returning champions of Campbell County that feature Jefferson Neary and Austin Robertson will face off against George Gervais and Jackson Santamauro of Jackson.
The No. 1 girls doubles match features the duo of Ashli Smedley and Katie Smedley of Cheyenne Central will face off against Sydni Bilyeu and Victoria Pearce of Sheridan.
No. 2 boys doubles has a matchup between Braxton Cordova and Zach Friel of Green River versus Parker Phillips and Alex Yakel of Kelly Walsh.
No. 2 girls doubles match sees Ava Allsop and Malan Wilson of Kelly Walsh against Sarah Foster and Kaitlyn Ackerman of Cheyenne Central.
The No. 3 boys doubles match features Treydon Ward and Colten Atkinson of Kelly Walsh against Jarrett Hoy and Tristan Thompson of Sheridan.
The No. 3 girls doubles has a matchup between Kiley Strange and Ali Brown of Green River versus Abby Kersey and Kayla Vasquez of Laramie.
Check back later for the recap of Saturdays action and to see the results.
Enter your number to get our free mobile app