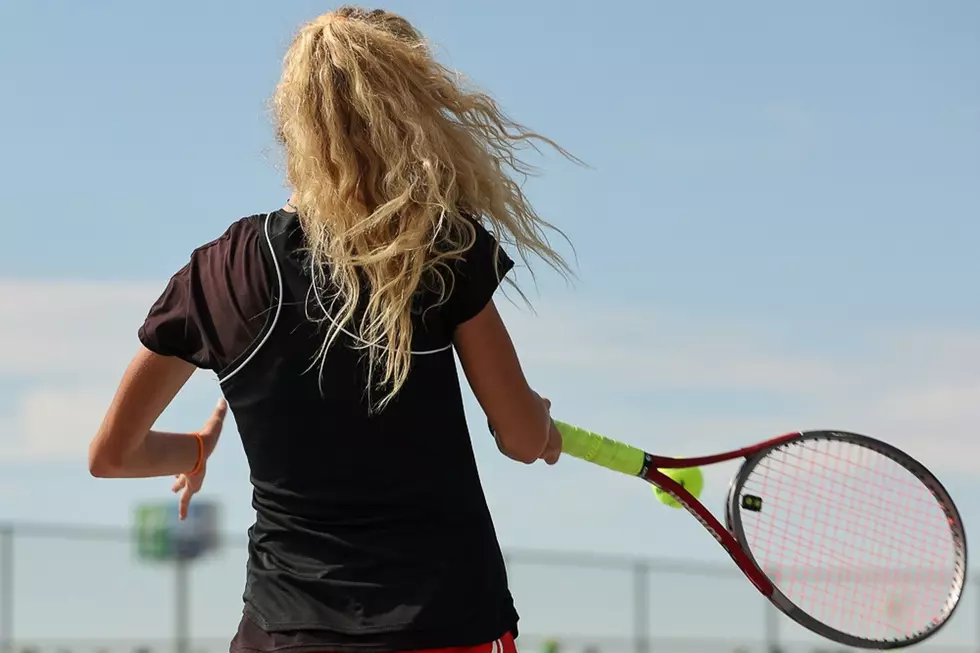 Wyoming HS Regional Tennis Recap & State Tennis Preview 2023 [UPDATED]
Photo Courtesy: Kellie J- Allison
UPDATE = The WHSAA has announced that the 2023 Wyoming High School Tennis State Championships are postponed to Monday through Wednesday of next week due to the weather forecast in Gillette.
=================================================================
There is only one week left in Wyoming's 2023 fall tennis season. Let's recap what happened last weekend and who grabbed the higher seeds at the state tournament.
In the North region, hosted by Thunder Basin, Powell won the boys' side behind #1 singles champion Cade Queen and the winners of #3 doubles, Stensing/Te. Schultz. The Panthers got help from two second-place finishes, Nathan Preator at #2 singles and Hicswa/Ta. Schultz and #2 doubles. Jackson took second and Sheridan was close behind in third. 
On the girls' side, Kelly Walsh took home first place, their sixth first-place finish at regionals in a row. The Trojans had three champions, Taylor Nokes at #1 singles, Harper Klinger at #2 singles, and Catchpole/Wilson at #1 doubles. Their other two doubles teams finished third. Cody and Sheridan tied for second and Jackson was a distant fourth. 
At Cheyenne South, which hosted the South regional, Cheyenne Central swept both team titles. On the girls' side, the Indians won all five divisions. Ashli Smedley at #1 singles, Hailey Mathis-Breitkopf at #2 singles, Tyler/Smedley at #1 doubles, Dereemer/O'Donnell at #2 doubles, and Flowers/Shoemaker at #3 doubles. Laramie took second and Rock Springs finished third. 
For the Cheyenne Central boys, they had three first-place winners: Nathaniel Thornell at #2 singles, Black/Smedley at #1 doubles, and LeBeaumont/Thornell at #3 doubles. Bush/Klaassen finished second at #2 singles for the Indians to help them win South regional. Laramie was second by only two points, and Cheyenne East was a distance third place. 
See all the winners and team scores on last week's regional scoreboard. 
After all the matches, the State Tennis brackets are set. The competition will take place in Gillette and begin on Sept. 25 and go till Sept. 27. 
Here is more information from the WHSAA about the state tournament. 
Wyoming Class 3A Golf State Championship Awards 2023
The individual champions, top 10 players, and top 3 teams at the 2023 Wyoming High School Golf Class 3A State Championships in Worland.