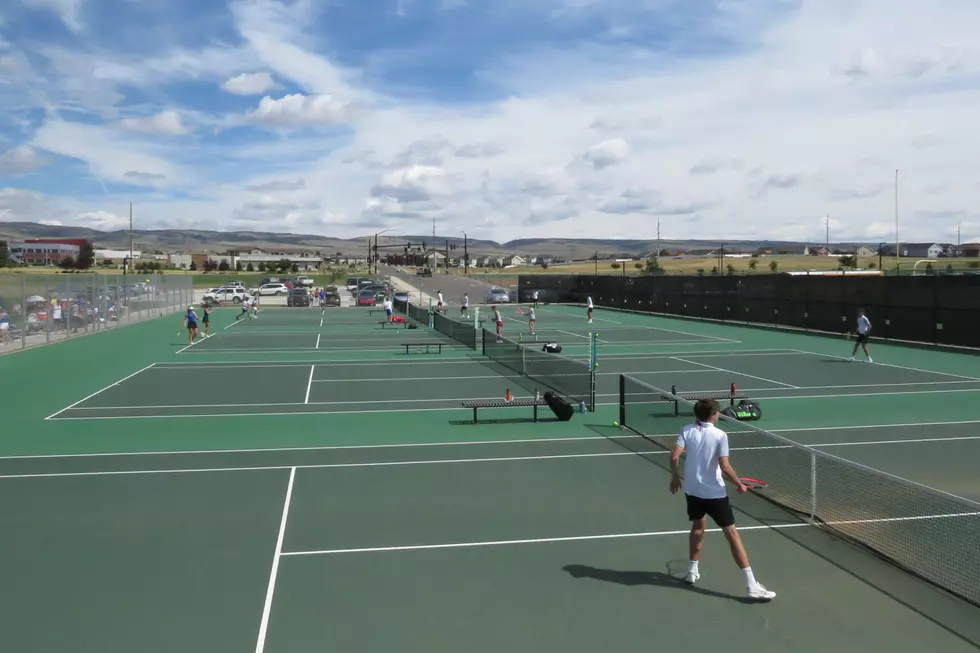 Wyoming High School Tennis Regional Scoreboard: Sept. 16-17, 2022
David Settle, Townsquare Media
There are only two weeks left in the prep-level tennis season, and kicking off the exciting next couple of weeks is the Regional Tennis Tournament taking place on September 16 and 17.
Powell hosts the north and the south will go to Rock Springs for match play. Seeding for the two tournaments is based on the most wins in league matches.
Conference awards will also be awarded this weekend; coaches and players will be recognized respectively.
Below are links to the WSHAA brackets, classified by region, to see the schedules and results all weekend long. Links to individual brackets will be first then team result links will be at the bottom.
North Region:
Campbell County, Cody, Jackson, Kelly Walsh, Natrona, Powell, Sheridan, and Thunder Basin
Singles and Doubles Brackets
Team Results
South Region:
Cheyenne Central, Cheyenne East, Cheyenne South, Green River, Laramie, Rawlins, Rock Springs, and Torrington
Singles and Doubles Brackets
Team Results
Wyoming High School Sports Pics of the Week Sept. 1-3
Wyoming High School Sports Pics of the Week Sept. 1-3