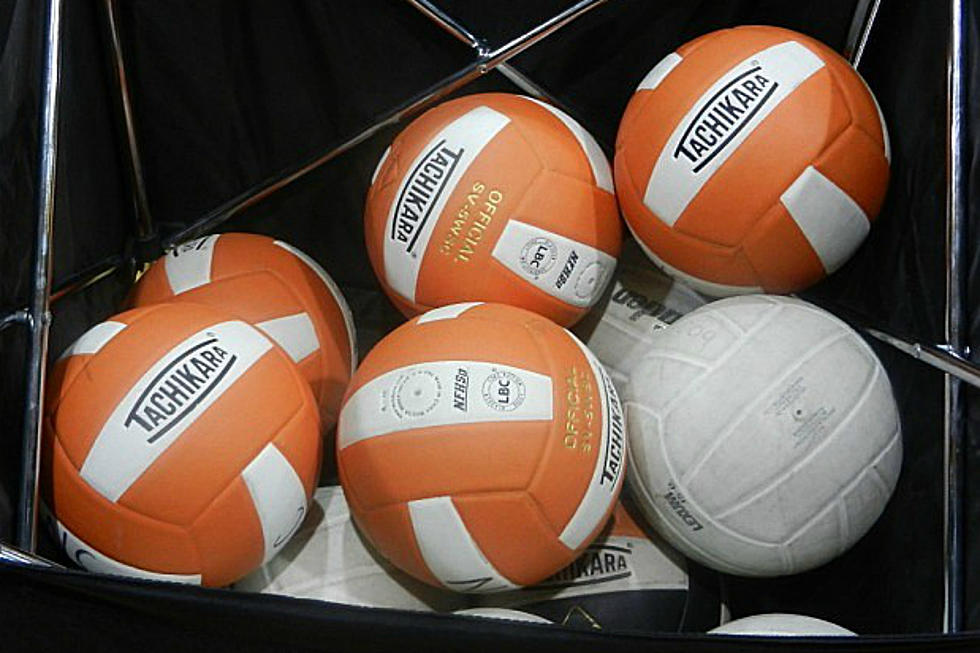 Wyoming High School Volleyball Standings: Oct. 18, 2021
Kevin Koile, WyoPreps.com
The regular season is nearly complete for Wyoming High School volleyball teams in 2021.
There is one week left before regional tournaments, where teams will try to qualify for the state tournament. The state championships are the first weekend in November at the Ford Wyoming Center in Casper.
These are the standings for all matches reported to WyoPreps through Saturday, Oct. 16, 2021. If you see an error, please reach out to david@wyopreps.com with any information.
Teams in the standings are listed first based upon their conference quadrant record. Then, they are listed by their overall record. If there is still a tie, they are listed alphabetically.
4A Northwest: (Overall Record, followed by Quadrant Record)
Natrona County 18-9, 5-0
Cody 20-5, 3-2
Rock Springs 15-12, 1-4
Riverton 12-15, 1-4
4A Southwest: (Overall Record, followed by Quadrant Record)
Star Valley 21-9, 5-0
Evanston 25-8, 3-2
Jackson 7-13, 2-3
Green River 0-16, 0-5
4A Northeast: (Overall Record, followed by Quadrant Record)
Kelly Walsh 24-2, 4-0
Thunder Basin 19-11, 3-1
Campbell County 13-16, 1-3
Sheridan 9-18, 0-4
4A Southeast: (Overall Record, followed by Quadrant Record)
Laramie 24-2, 4-0
Cheyenne East 20-5, 3-1
Cheyenne South 3-21, 1-3
Cheyenne Central 6-20, 0-4
3A Northwest: (Overall Record, followed by Quadrant Record)
Lander 22-1-2, 5-0
Worland 12-19-1, 4-1
Powell 10-18, 1-4
Lovell 9-18-2, 0-5
3A Southwest: (Overall Record, followed by Quadrant Record)
Mountain View 27-2, 5-0
Lyman 28-4, 4-1
Pinedale 16-11-2, 1-4
Kemmerer 11-18-1, 0-5
3A Northeast: (Overall Record, followed by Quadrant Record)
Buffalo 15-11-1, 3-1
Douglas 15-15, 3-1
Newcastle 12-12-2, 2-2
Thermopolis 5-11-1, 0-4
3A Southeast: (Overall Record, followed by Quadrant Record)
Burns 13-15-2, 3-2
Wheatland 12-16-2, 3-2
Torrington 6-16, 3-2
Rawlins 2-21-1, 1-4
2A Northwest: (Overall Record, followed by Quadrant Record)
Riverside 27-2-1, 5-0
Rocky Mountain 19-10-3, 3-2
Greybull 10-16-4, 2-3
Shoshoni 5-18-2, 0-5
2A Southwest: (Overall Record, followed by Quadrant Record)
Big Piney 12-13-1, 6-0
Wyoming Indian 12-15, 3-2 – missing results
Wind River 3-22-3, 1-3
St. Stephens 2-23, 0-5
2A Northeast: (Overall Record, followed by Quadrant Record)
Big Horn 15-12-2, 5-2
Sundance 15-9-1, 5-2
Moorcroft 18-7-1, 3-3
Tongue River 10-9-2, 2-4
Wright 11-19, 1-5
2A Southeast: (Overall Record, followed by Quadrant Record)
Glenrock 12-13, 3-0
Pine Bluffs 10-13-1, 2-1
Lusk 2-23, 0-4
1A Northwest: (Overall Record, followed by Quadrant Record)
Meeteetse 14-5-1, 4-0
Burlington 6-13-4, 3-1
Dubois 6-19, 1-4
Ten Sleep 1-13, 0-3
1A Southwest: (Overall Record, followed by Quadrant Record)
Cokeville 15-11, 6-1
Little Snake River 20-4-2, 5-1
Farson-Eden 11-8-3, 2-4
Saratoga 9-11-2, 2-5
Encampment 5-9-2, 1-5
1A Northeast: (Overall Record, followed by Quadrant Record)
Upton 16-5-3, 6-0
Kaycee 22-4-1, 4-2
Hulett 16-6, 4-2
Midwest 5-13-1, 2-5
Arvada-Clearmont 3-14-2, 0-7
1A Southeast: (Overall Record, do not play Quadrant matches)
Southeast 15-9
Rock River 14-10
H.E.M. 13-10
Lingle-Ft. Laramie 8-14
Guernsey-Sunrise 0-17
EXPLORE: The 10 Smallest Towns in Wyoming