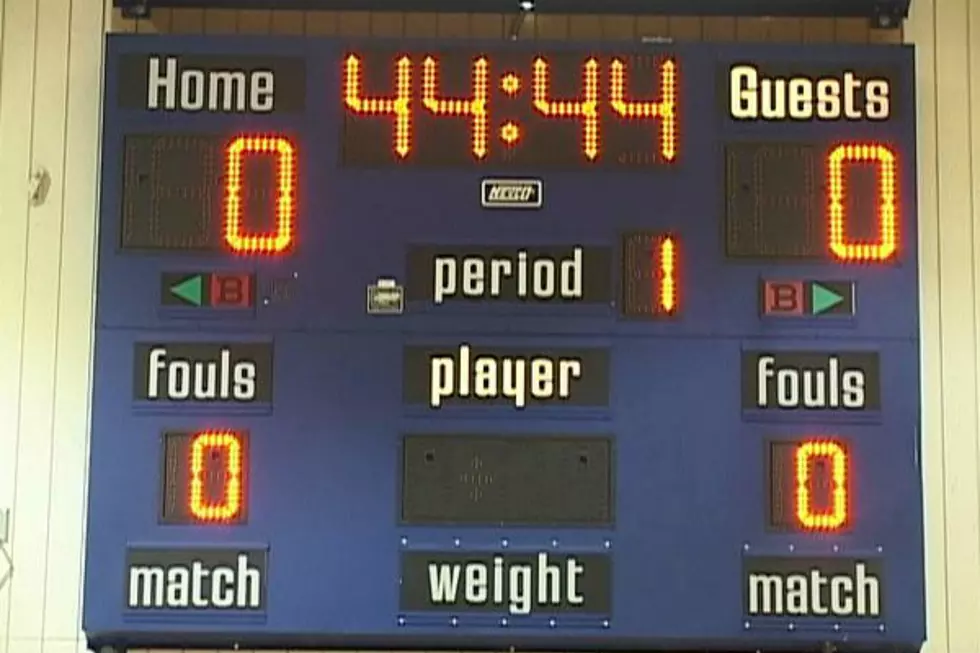 Wyoming HS 3A/4A Girls Basketball Scoreboard: Feb. 23-March 1, 2021
Kevin Koile, WyoPreps.com
The last week of the regular season is here for Class 3A and 4A girls' basketball teams.
The majority of the schedule is comprised of conference games, with a few cross-quadrant games, plus make-up games.
Action is happening on Tuesday, Thursday, Friday, and Saturday.
The schedule is subject to change at any time.
TUESDAY, FEB. 23:
Class 4A
Final Score: Jackson 62 Riverton 53
Class 3A
Final Score: Rawlins 65 Burns 50 (conference game)
THURSDAY, FEB. 25:
Class 4A
Final Score: #1 Thunder Basin 53 Campbell County 43 (conference game)
Final Score: #2 Cheyenne East 61 Laramie 44 (conference game)
Final Score: #3 Natrona County 51 Kelly Walsh 34
Final Score: #5 Green River 62 Rock Springs 60
Class 3A
Final Score: #5 Lyman 36 #2 Mountain View 25 (conference game)
Final Score: #4 Lander 56 Lovell 35 (conference game)
FRIDAY, FEB. 26:
Class 4A
Final Score: #2 Cheyenne East 59 Cheyenne Central 52 (conference game)
Final Score: Sheridan 52 Kelly Walsh 49 (conference game)
Final Score: Cheyenne South 61 Laramie 60 (conference game) - OT
Class 3A
Final Score: #1 Douglas 76 Newcastle 32 (conference game)
Final Score: #2 Mountain View 50 Pinedale 45 (conference game)
Final Score: #5 Lyman 44 Kemmerer 31 (conference game)
Final Score: Wheatland 53 Burns 32 (conference game)
Final Score: Powell 44 Lovell 35 (conference game)
Final Score: Buffalo 70 Thermopolis 52 (conference game) 
Final Score: Torrington 65 Rawlins 48 (conference game)
SATURDAY, FEB. 27:
Class 4A
Final Score: #3 Natrona County 64 Rock Springs 48 (conference game)
Riverton at #4 Cody (conference game) - postponed to 3/1
Final Score: Jackson 51 Evanston 47 (conference game)
Final Score: #5 Green River 44 Star Valley 38 (conference game)
Class 3A
Final Score: Newcastle 36 Wheatland 25
Rawlins at #3 Worland - canceled
Final Score: #4 Lander 52 Powell 39 (conference game)
MONDAY, MARCH 1:
Class 4A
Final Score: #4 Cody 73 Riverton 16 (conference game)
KEEP READING: 11 Things You'll Find in a Typical Wyoming Home