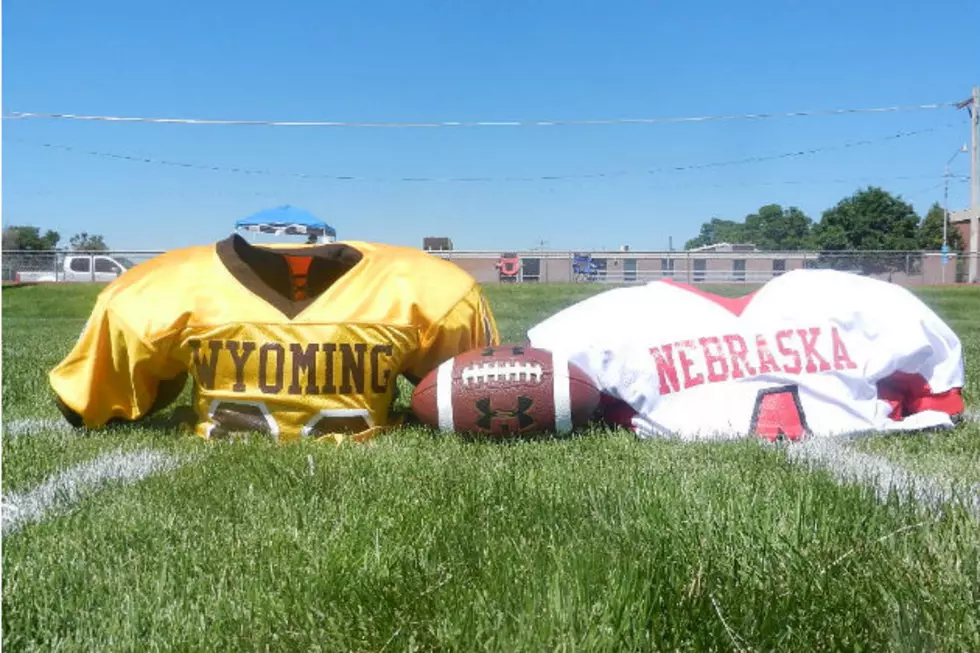 Wyoming-Nebraska 6-Man Football Shootout 2019 Rosters
Kevin Koile - wyopreps.com
The Wyoming roster for the 2019 Wyoming-Nebraska 6-man Football Shootout has been put together.
A permanent change has been made to play the game in Chadron, NE, instead of rotating between the 2 states.
The game will be played on Saturday, June 15th, 2019.
Wyoming leads the series 4-3, and won last year to break a 3-game skid.
The game is for seniors only!
6 Man All Star 2019 Roster:
Clancy Gines - Farson-Eden
Lain Mitchelson - Farson-Eden
Cortland Barker - Farson-Eden
Michael Gribowskas - Farson-Eden
Hagan Jones - Farson-Eden
Thomas Duncan - Little Snake River
Dantae Garza - Burlington
Kirwin Johnson - Meeteetse
Nick Anderson - Meeteetse
Vincent Brown - St. Stephens
Dylan Rose - Guernsey-Sunrise
Austin Albrecht - Guernsey-Sunrise
Head Coach: Trip Applequist - Farson-Eden
Assistant Coach: Scott Reed- Farson-Eden
Assistant Coach: Tony Rouse - Kaycee
Assistant Coach: Curtis Cook - Guernsey Sunrise