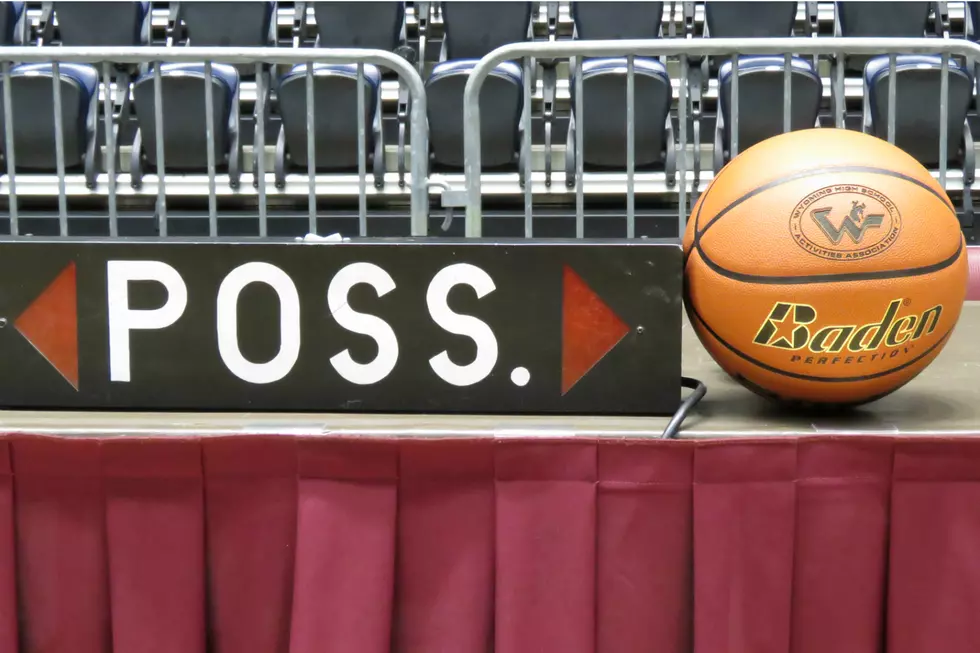 WyoPreps Boys Basketball Rankings Features Five New Teams
David Settle, WyoPreps.com
The new WyoPreps Coaches and Media Boys Basketball Poll has a new team in each class.
A total of five new teams debut in this week's rankings. The top-ranked teams remained the same, and there is movement in three of the four divisions.
The smallest two classifications had the most change.
In 1A, Upton was one vote shy of being a unanimous choice for No. 1. The Bobcats pulled in 14 of the 15 votes for the top spot. Dubois moves up one spot to second. The Rams' head-to-head win at home last weekend over Saratoga pushed them past the Panthers, who fall to third. After that, the voters couldn't decide where to rank teams. Ten more schools received votes. Farson-Eden is back into the poll at No. 4. After the Pronghorns, it's a tie for fifth between Burlington and Encampment. The Tigers make their debut in the rankings in 2022. That also meant that seven more teams got votes this week.
Pine Bluffs and Tongue River remained first and second, respectively, in the 2A poll. The Hornets picked up 13 of the 17 first-place votes. The Eagles earned the other four. Wind River jumps up two spots to third. That pushed Rocky Mountain down to fourth. Making their 2022 rankings debut are the Shoshoni Wranglers at No. 5. That pushed Big Piney out of the top five.
In Class 3A, Douglas stays at the top. The Bearcats hauled in 12 of the 18 votes for No. 1. Buffalo and Worland traded spots in this week's rankings. The Bison move up to second, while the Warriors fall to third. Only six points separated those two schools in the voting. Rawlins holds steady at No. 4. The new team in fifth is the Kemmerer Rangers. Lyman fell out of the poll.
Finally, in 4A, the top four are unchanged. Thunder Basin holds the top ranking with 14 of the 16 votes for first. Kelly Walsh, Sheridan, and Cheyenne East remain two, three, and four. The voting dropped off after that. It ended in a tie for fifth between Cheyenne Central and Laramie. Both teams got the same number of votes and for the same spot in the poll. Four more schools earned votes this week.
Click the button below to see how the coaches and media from around the state voted in this week's poll.
The WyoPreps Coaches and Media Basketball Rankings are selected in voting by coaches and media around the state. Every coach and numerous media members have a chance to vote each week throughout the season.
PhotoFest! Cheyenne Basketball Tournament
PhotoFest! Cheyenne Basketball Tournament