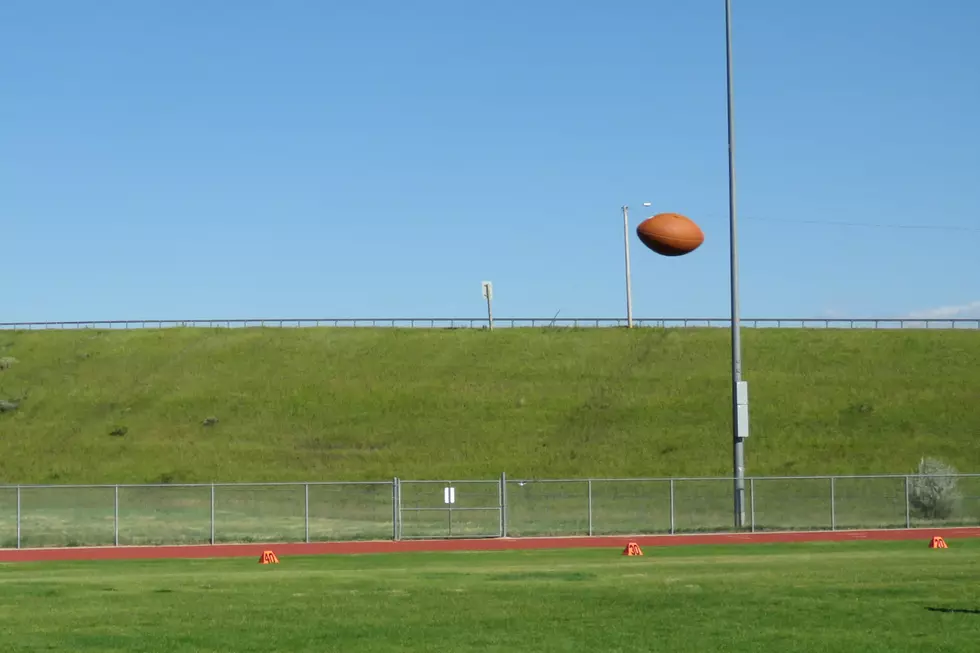 WyoPreps Coaches and Media Football Rankings Have Fresh Faces in Week 8
David Settle, WyoPreps.com
New teams made their debut and a new No. 1 was part of this week's WyoPreps Coaches and Media Football Poll.

There were three new teams in the rankings, but two of them have not been part of the poll all season.
The new No. 1 came in the Class 1A 9-man division. Last week's come-from-behind overtime road win vaulted Lingle-Ft. Laramie into the top spot. The Doggers received only nine first-place votes but a few more second-place votes got them into the top position. Wind River held onto second and earned the most first-place votes with 11. Previously top-ranked Pine Bluffs fell to third. Big Piney remained in fourth. Southeast moved back into the poll in fifth. That pushed Riverside just outside the top five.
Classes 3A and 2A had the newly ranked squads.
In 3A, the top three did not move. Star Valley was a unanimous choice for No. 1 with all 24 first-place votes. Powell and Cody held second and third, again. Riverton made its debut in the poll at No. 4. The Wolverines are fresh off an upset of Buffalo last Friday night. The Bison dropped to fifth, which pushed Douglas out of the rankings.
It was similar in 2A. The top four stayed the same. Who was new? Torrington jumped into the fifth spot for the first time this year. Mountain View was a unanimous selection for the top post. The Buffalos were followed by Big Horn, Lovell, and Cokeville.
There were zero changes in 4A and 6-man.
Little Snake River got all 16 first-place votes for No. 1 in the 6-man classification. Encampment was second. Burlington held third, and Dubois and Kaycee kept the fourth and fifth spots, respectively.
Class 4A only saw a few point totals change. Sheridan remained at the top of the class. Cheyenne East, Natrona County, Campbell County, and Thunder Basin stayed in the same positions.
Click the button below to see the voting breakdown:
WyoPreps gave every head coach in each classification and media from around the state a chance to vote in the rankings.
Lingle-Fort Laramie Vs. Pine Bluffs Football
Lingle-Fort Laramie Vs. Pine Bluffs Football
Gallery Credit: Ashley Jessen