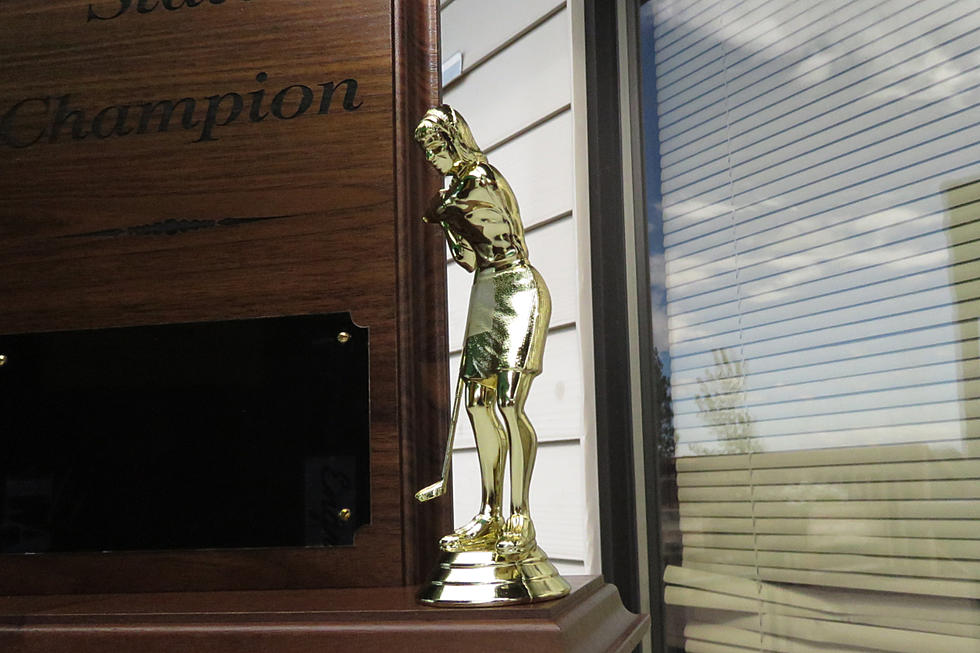 2022 Wyoming High School State Golf Championships At-a-Glance
David Settle, WyoPreps.com
The first culminating event of the fall sports calendar is on Friday and Saturday with the high school state golf championships.
The three classifications will play 36 holes of medal play. That's 18 holes both days.
The weather forecast features a chance of showers and thunderstorms on Friday in Wright, both days in Buffalo, and early on Friday in Rock Springs. Gusty winds could surround any thunderstorm activity. Temperatures look to be in the low-to-mid 70s in all three locations.
Class 2A – Hay Creek Golf Course in Wright, WY
The Upton girls are the defending champions after winning by 96 shots last year. The Thermopolis boys have won four straight and six of the last eight state titles. The Bobcats won by 40 strokes in 2021.
For the ladies, Upton's Brooklyn Materi will attempt to defend her title. She's won the last two Class 2A girls' medalist honors. On the gentleman's side, there will be a new state champion.
It's a shotgun start on both days. Friday will begin at 10 a.m., while Saturday's final round starts at 9 a.m.
Class 3A – Buffalo Golf Course in Buffalo, WY
The Wheatland girls won their first-ever state golf crown in 2021 by two shots. The Riverton boys took first place last year by 32 shots.
Erika Cook from Lovell is the two-time defending girls' champion. She won by 15 strokes last year.
Riverton's Parker Paxton will defend the last two titles he has won. Paxton took the medalist honor by 11 shots in 2021.
Both days feature tee times. Friday features a wave start at 10 a.m. There will be assigned tee times beginning at 10 a.m. on Saturday.
Class 4A – White Mountain Golf Course in Rock Springs, WY
The Sheridan girls won the team crown a year ago by 29 shots. The Jackson boys took first place in 2021 by four shots.
The defending champion for the ladies is Haily Kalus from Kelly Walsh. She won by one shot last year. Sheridan's Brock Owings looks to defend his title after a three-stroke victory last fall in Jackson.
Both days of the state championships feature tee times starting at 9 a.m. in Rock Springs.
Wyoming High School Sports Pics of the Week Sept. 1-3
Wyoming High School Sports Pics of the Week Sept. 1-3