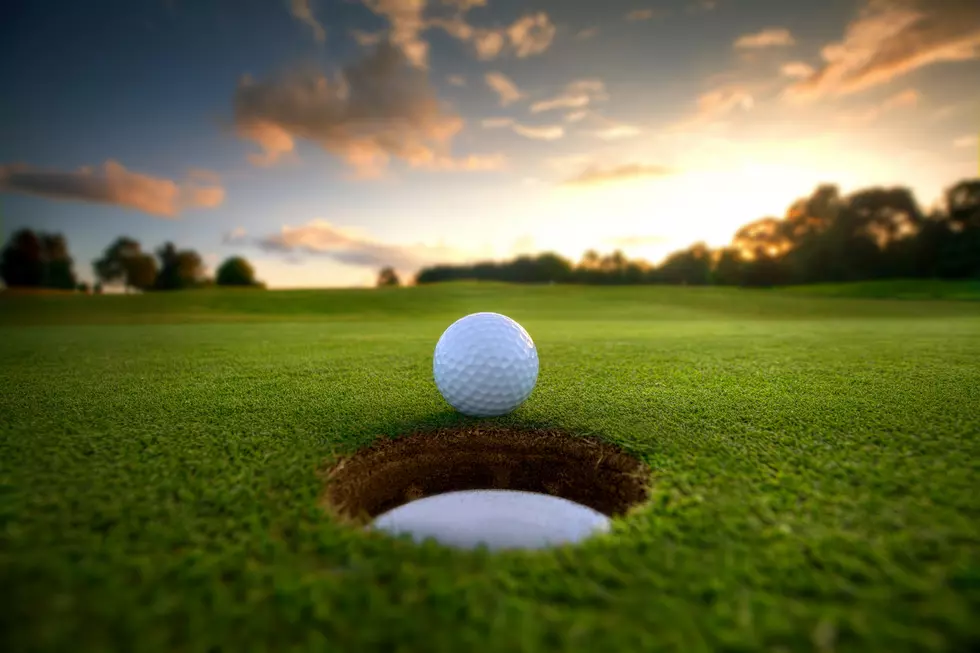 2023 Wyoming High School All-State Golf Honors Revealed
kevron2001, Getty Stock/ThinkStock
The Wyoming Coaches Association released the list of All-State Golf Awards for the 2023 season.
The top 10 finishers in each classification, including ties, are selected All-State in golf. That is according to WCA guidelines.
Six players earned all-state all four years of their prep career! They are Erika Cook, Macy Jones, Lily Nichols, Isabell Salas, Parker Paxton, and Carter Wood.
Nine more golfers received all-state for a third time in their high school career.
The student-athletes are listed in order by the school's name first and then by the golfer's last name. Previous all-state accolades are next to each golfer's name.
2A Girls
Kaylee Miller – Kemmerer
Avery Marchant – Sundance
Savanah Peterson – Sundance (All-State 2022)
Kelsie Griffin – Ten Sleep
Lilly Johnson – Thermopolis
Maggie Landon – Thermopolis
Madison Shaffer – Thermopolis
Baylie May – Tongue River (All-State 2022)
Ciarra Moore – Upton (All-State 2021 & 2022)
Hannah Steele – Wright
2A Boys
Austin Christen – Kemmerer (All-State 2021 & 2022)
Carter Wood – Kemmerer (All-State 2020 – 2023; 4-times!)
Owen Watt – Sundance
Hayden Overfield – Thermopolis (All-State 2022)
Easton Lewis – Tongue River
Liam O'Harra – Tongue River
Braxton Tremain – Tongue River (All-State 2021 & 2022)
Bridger Bruce – Upton (All-State 2022)
Kailer Duarte – Upton
Ethan Schiller – Upton
Logan Timberman – Upton (All-State 2021 & 2022)
3A Girls
Adelie Hall – Cody (All-State 2022)
Maddie Brace – Douglas
Allison Sanchez – Evanston
Marlee Torres – Evanston
Isabell Salas – Green River (All-State 2020 – 2023; 4-times!)
Erika Cook – Lovell (All-State 2020 – 2023; 4-times!)
Anika Stanley – Riverton
Macy Jones – Wheatland (All-State 2020 – 2023; 4-times!)
Haylee Nelson – Wheatland
Lily Nichols – Wheatland (All-State 2020 – 2023; 4-times!)
3A Boys
Logan Hall – Cody
Sam Dolezal – Evanston (All-State 2021 in 4A; 2022 in 3A)
Ryker Lind – Evanston
Riley Stoudt – Lander (All-State 2022)
Braxton Costello – Pinedale
Brody Hamby – Pinedale
Brodie Dale – Riverton (All-State 2021 & 2022)
Kyler Graham – Riverton (All-State 2022)
Parker Paxton – Riverton (All-State 2020 – 2023; 4-times!)
Tate Nichols – Wheatland
4A Girls
Madie Griffin – Kelly Walsh (All-State 2021 & 2022)
Sydney Van Houten – Kelly Walsh
Maggie Teague – Natrona County (All-State 2022)
Cheyenne Ward – Natrona County (All-State 2022)
Shelbi Gardner – Sheridan (All-State 2022)
Chloe Jorgenson – Sheridan
Camryn Wagner – Sheridan
Gabi Wright – Sheridan (All-State 2021 & 2022)
Alyssa Harcharik – Thunder Basin
Jordyn Horsley – Star Valley
4A Boys
Jackson Evans – Campbell County
Cade Peterson – Campbell County
Nash Coleman – Cheyenne East
Daniel Meyer – Cheyenne East
Tayten Zitek – Cheyenne East
Joey McNamara – Jackson
Josh Lane – Kelly Walsh (All-State 2022)
Isaac Schmidt – Kelly Walsh (All-State 2022)
Garrett Spielman – Sheridan
Bodie Williams – Thunder Basin (All-State 2021 & 2022)