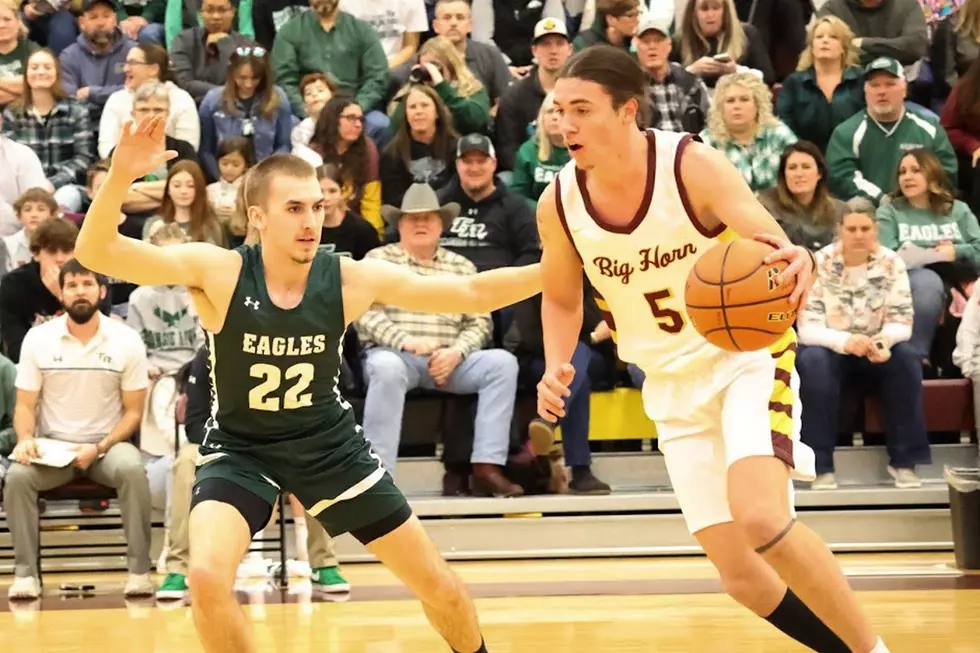 #3 Big Horn Edges #1 Tongue River in 2A Boys Clash
Photo Courtesy: Susan Bullard
Rivalry games are always exciting, especially when both teams are enjoying good seasons. In 2A boys on Thursday, #1 Tongue River paid a visit to #3 Big Horn and the game went right down to the wire. With 8 seconds to go in regulation, Tongue River trailed by 2 and Nate Guimond put the game into overtime as he banked in a jumper.
in the extra session, Big Horn trailed by 2 in the last 8 seconds and Cade Baker was the hero for the Rams as he banked in a 3-pointer as time expired to give BH the dramatic win 55-54. It was a great way to win for the Rams and a tough way to lose for the Eagles.
Big Horn finished the week with a win over Riverside so they sit at 13-2. Tongue River came back and beat #4 Rocky Mountain and Sundance so the Eagles are 14-2.
We have a few photos to share with you from that BH-TR game on Thursday, compliments of Susan Bullard. They can be found in our gallery below. Take a look!
Big Horn Vs. Tongue River Boys Basketball
Big Horn Vs. Tongue River Boys Basketball