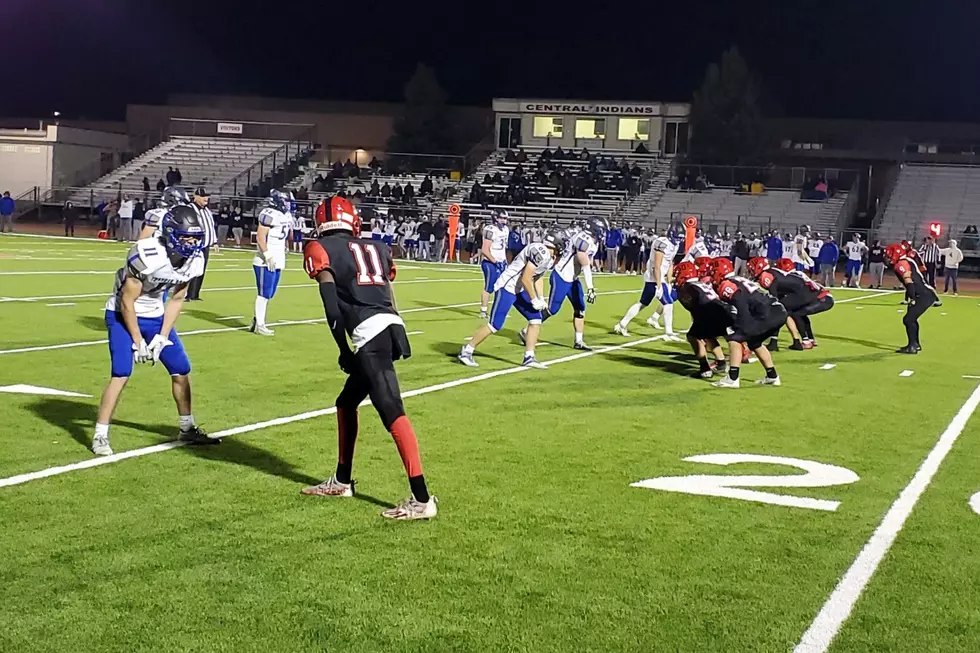 Cheyenne Central Overpowers Thunder Basin in 4A Quarterfinals
Photo Courtesy: Frank Gambino
Cheyenne Central turned in a sensational defensive effort and a solid offensive effort as they beat Thunder Basin 41-10 in the first round of the 4A football playoffs. Central picked up the first 10 points of the game thanks to a touchdown pass from Keagan Bartlett to Jackson Whitworth and a field goal from Brock Pederson to give the Indians a 10-0 lead.
Thunder Basin got on the board in the 2nd quarter as quarterback Alonso Aguilar tossed an 18-yard TD pass to Darius Felton to cut the lead to 10-7. Central responded with Bartlett finding Ethan Reisdorfer for 24 yards and a score. The teams traded field goals so the Indians held a 20-10 advantage at halftime.
Central's physicality turned up a notch or two in the 2nd half as Bartlett raced 59 yards to the end zone for a touchdown in the 3rd quarter and then added a 29-yard run to the house in the 4th quarter. Central's last touchdown came on an 8-yard run from Mason Counter on a play where's Central's offensive line just kept surging forward to deliver that TD.
Cheyenne Central improved to 7-3 and will travel to meet defending 4A state champion Sheridan on Friday in the 4A semi-finals. Thunder Basin wraps up the season at 5-5.
We have a few photos to share from that game at Cheyenne Central on Friday night in our gallery below. Enjoy!
Cheyenne Central-Rock Springs Playoffs
Cheyenne Central-Rock Springs Playoffs