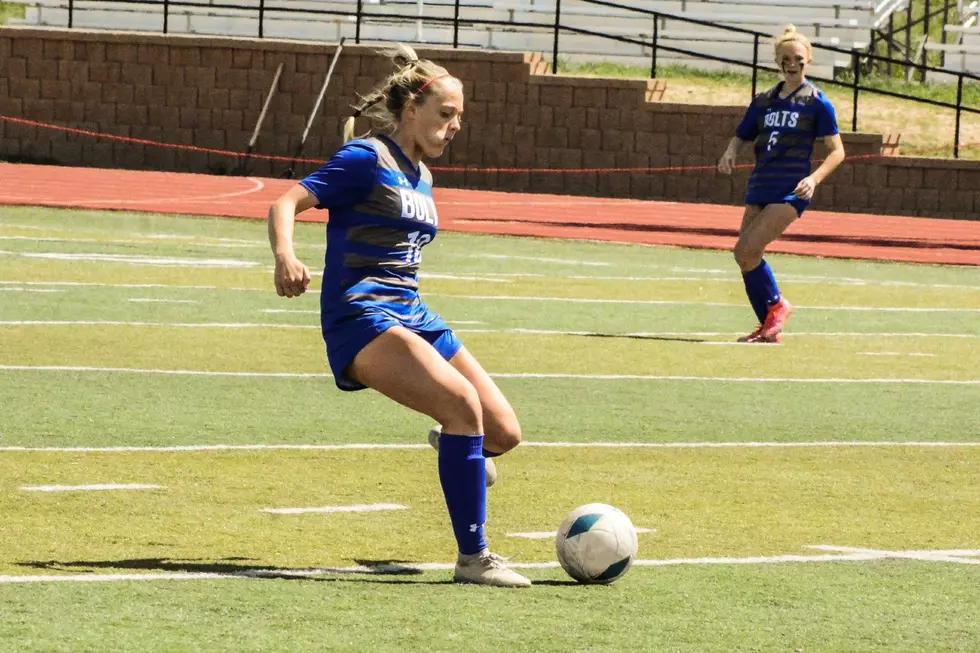 Cody, Thunder Basin Have Favorite Roles at Girls State Soccer [VIDEOS]
Photo Courtesy: Trenda Allen
Last year's girls' state soccer tournament produced a pair of first-time state title winners. What does 2022 have in store?
The state championships are in Cheyenne Thursday through Saturday.
Lander in 3A and Rock Springs in 4A are the defending state champions. Both are ranked second in the final WyoPreps Coaches and Media Soccer rankings of the year entering the state tournament.
Cody and Thunder Basin have been the top-ranked teams nearly all season.
Thunder Basin is seeking its second-ever title in girls' soccer this weekend. The Bolts are 15-0 entering the state tournament.
Head coach Lyle Foster visited with WyoPreps' David Settle. They discussed how the Bolts are playing at this time of year, how getting pushed by Sheridan in the regional final came at a good time, what the 4A bracket looks like, and some keys for success.
Thunder Basin plays Kelly Walsh in the first round at 11 a.m. at Cheyenne Central High School's Riske Field.
In 3A, Cody enters the state tournament with an undefeated record of 14-0. The Fillies will be trying to win their fifth title in school history.
Defending champion Lander and 3A East Conference champion Riverton are trying to spoil that title run.
The Wolverines are 14-2 this season and went undefeated in conference matches at 10-0.
Head coach Tanya Santee talked to David Settle with WyoPreps. She feels good about how her team is playing right now but knows the state tournament takes a different level of focus. She also said the title does go through Cody and talked about some keys for her squad to have success this weekend in Cheyenne.
The Wolverines play Worland at 11 a.m. on Thursday at Cheyenne South High School.
Wyoming High School Sports Pics of the Week: May 11-14
Wyoming High School Sports Pics of the Week: May 11-14