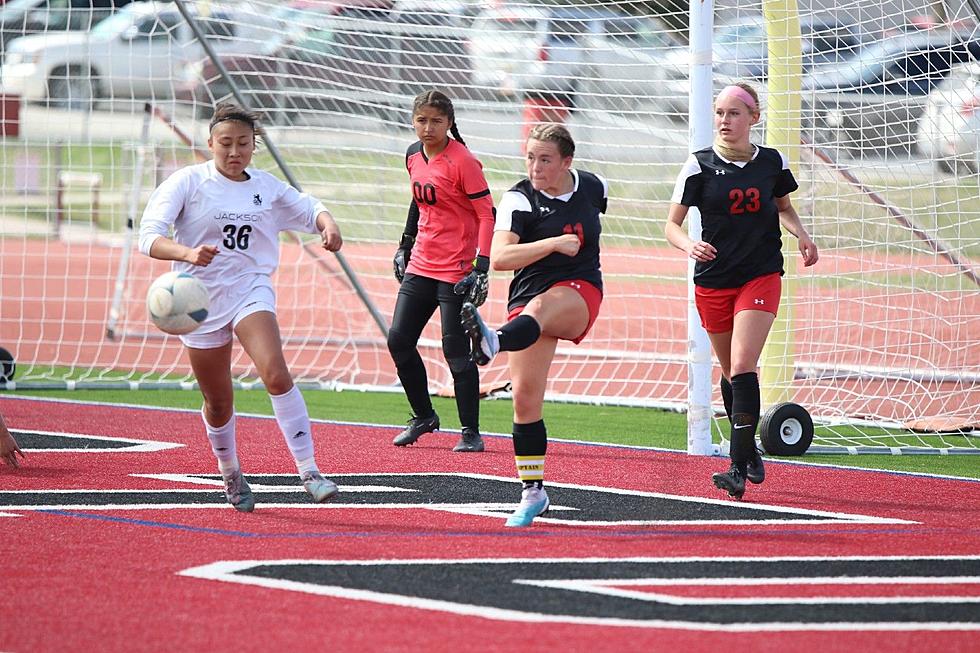 Girls Adjust More Than Boys in the WyoPreps Coaches and Media Soccer Polls
Photo Courtesy: Riverton H.S.
The girls' divisions continued to be more active compared to the boys in the new WyoPreps Coaches and Media Soccer Polls.
Class 4A girls saw 11 teams receive a vote and a tie for second. Class 3A had the only new team in the poll this week.
The top class enters the postseason with its regional tournaments this weekend.
In 4A girls, Thunder Basin stayed in the top spot. The defending champion Bolts earned 15 of the 16 first-place votes, but Thunder Basin was left off one ballot. Riverton and Kelly Walsh were tied for second. The Trojans got the other first-place vote and climbed into the tie with the Wolverines. Laramie fell one spot to fourth, and Natrona County held at No. 5.
Kelly Walsh remained a unanimous choice for No. 1 in the 4A boys' poll. The Trojans received all 13 first-place votes. Jackson held in second. The only change was two teams traded spots. Cheyenne Central returned to third, while Thunder Basin slid to fourth. Sheridan finished off the top five.
The top four stayed the same in Class 3A girls. The only difference was Lander re-entered the poll at No. 5. Cody was a unanimous pick for the top position. The Fillies earned all 12 first-place votes. Worland, Douglas, and Powell were steady in second, third, and fourth, respectively.
There was no movement in the 3A boys' rankings. Worland was at the top. The Warriors had ten of the 12 first-place votes. Powell and Green River got the other first-place votes this week. The Panthers held second. The Cody Broncs remained third, and the Wolves were fourth. Lander finished off the top five.
Click the button below to see the breakdown of how the coaches and media voted in the soccer polls.
Follow soccer standings, scores, and more news at WyoPreps.com. The final rankings are next week.