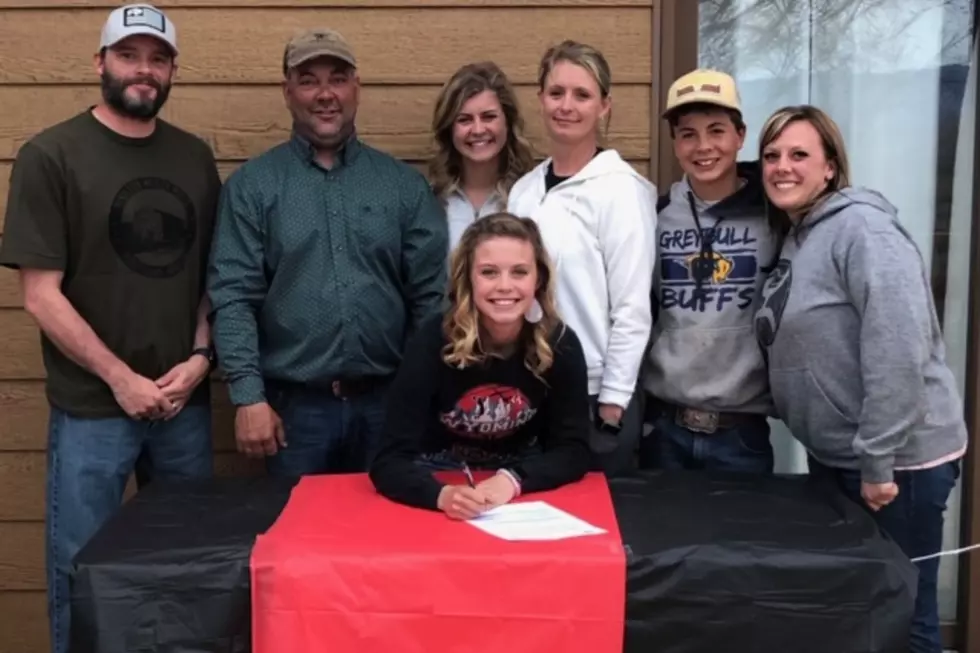 Greybull's Payten Sorensen is Heading to Western Wyoming C.C.
Courtesy: Greybull head coach Jeff Hunt
The Western Wyoming Community College Mustangs are adding Greybull's Payten Sorenson to their women's basketball roster.
Sorensen signed her National Letter of Intent and will be headed to Rock Springs in the fall.
She was a three-year starter for the Buffs and head coach Jeff Hunt.
Sorensen was chosen All-State for the 2019-20 season for Greybull. She's a two-time All-Conference honoree. Sorensen led the Buffs her senior year with an average of 10.4 points, three steals, and two assists per game. She was a starter on the Greybull teams that produced 20-plus wins two seasons in a row. The Buffs went 20-8 in 2019 and finished 20-5 in 2018. The 2019 squad lost in the consolation final at the 2A state tournament.
The Western Wyoming women's basketball team was 3-26 during the 2019-20 NJCAA season.
WyoPreps wishes to thank Greybull head coach Jeff Hunt for his assistance with this story.
Enter your number to get our free mobile app