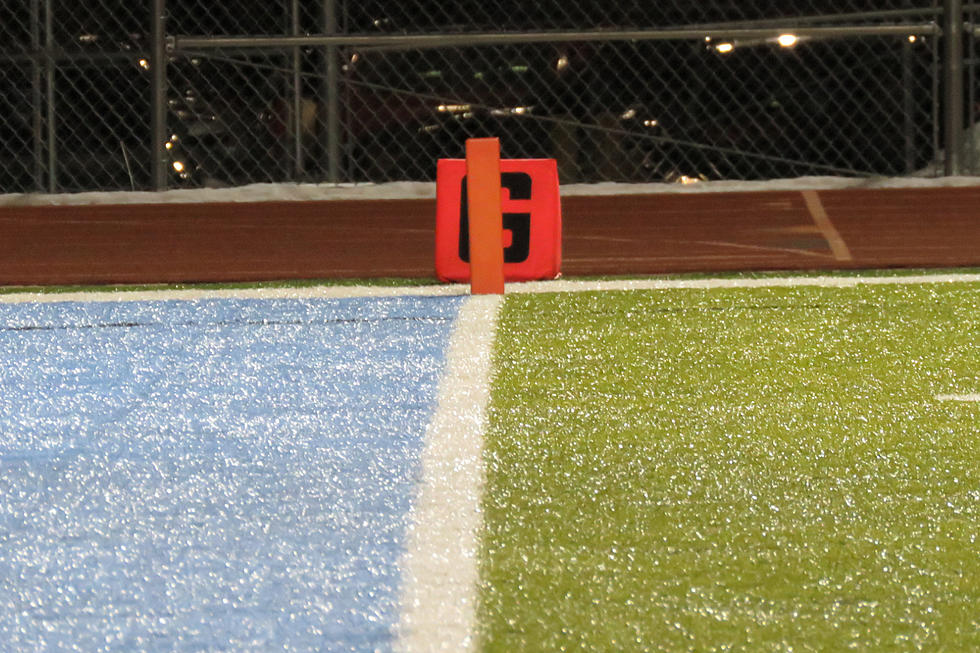 High School Football Playoff Seeding Tiebreakers Explained
David Settle, WyoPreps.com
A pair of three-way tiebreakers determined seeding in the 3A and 2A East Conference for the football playoffs.
Some fans have asked about how the ties were broken. The answer is not too complicated, as it is part of the WHSAA Handbook and rule 7.7.30 No. 2, which is titled "Tie-Breaking Criteria To Determine State Playoff Seeding."
In both instances, the 3A East and 2A East, the three teams involved, all beat each other. The next step is to compare head-to-head results against a team or teams ranked higher in the conference standings. If a tie still exists, then it goes to positive and negative points with a maximum of 12 positive or negative points accumulated in one contest. This means, if Team A beats Team B by a score of 35-5, Team A is +12, while Team B is -12, no more and no less. Once one team is separated by the points, it reverts back to the head-to-head outcome of the two remaining seeds.
Let's get to the tiebreakers.
3A East – Buffalo, Lander, and Worland for the No. 2 seed:
Buffalo beat Worland, 40-23 = Buffalo +12 & Worland -12
Worland beat Lander, 24-17 = Worland +7 & Lander -7
Lander beat Buffalo, 22-12 = Lander +10 & Buffalo -10
The final totals were Lander +3, Buffalo +2, and Worland -5.
Based on the tiebreaker, the Lander Tigers earned the No. 2 seed. Then, it reverts to head-to-head, and Buffalo beat Worland. Thus, the Bison are the No. 3 seed, and the Warriors are the No. 4 seed.
2A East – Big Horn, Tongue River, and Newcastle for the No. 4 seed:
Big Horn beat Newcastle, 20-0 = Big Horn +12 & Newcastle -12
Tongue River beat Big Horn, 22-21 = Tongue River +1 & Big Horn -1
Newcastle beat Tongue River, 20-17 = Newcastle +3 & Tongue River -3
The final totals were Big Horn +11, Tongue River -2, and Newcastle -9.
Based on that tiebreaker, the Big Horn Rams earn the No. 4 seed, while Tongue River and Newcastle were eliminated from playoff contention.
In the 2A East Conference case, there could have been a few different four-way ties, which get a little more complicated.
Yes, there are times it comes down to a coin flip, but these criteria try to avoid that unless it's necessary.
Wyoming High School football fans, we hope this helps.
30 Wyoming Attractions To Visit
- 30 Wyoming Attractions To Visit