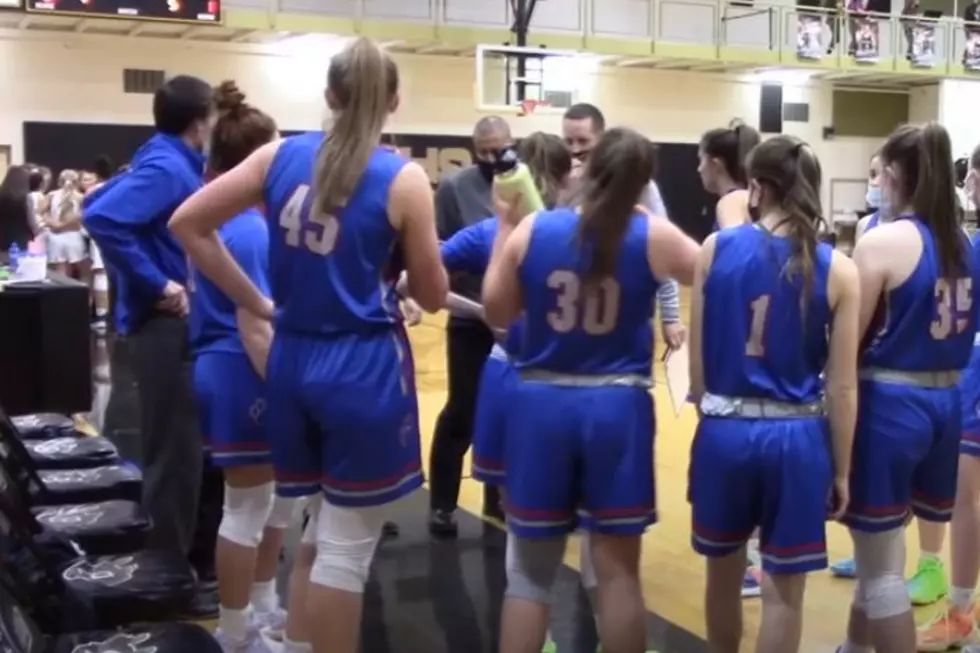 Igo Sets A New Standard and Fertig Dominates for Douglas
Frank Gambino, WyoPreps.com
There must be something about playing in Buffalo for the Douglas High School girls' basketball team. A record and a triple-double were recorded.
Last Friday night (Jan. 22), the top-ranked Bearcats defeated the Buffalo Bison, 67-44, in a Class 3A conference quadrant game.
Senior point guard Joslin Igo, No. 30 in the picture, set a new state record with 18 assists in the game. This is according to records kept by wyoming-basketball.com. It surpasses the previous mark of 15, which was held by three players, including Igo.
The old state record of 15 assists in a single game was established by Rachel Gazdik of Sheridan against Natrona County in the 1994-95 season. It was matched by Kirstin Gourlay of Little Snake River in a game versus Big Piney in the 2015-16 season. Igo became the third to reach 15 assists in a game when she dished out that many against Pinedale last season in Buffalo.
Igo is also one of seven players with 14 assists in a game. She accomplished that in a game against Lovell, also last season in Buffalo.
Not to be out-done, but reigning Gatorade Wyoming Girls Basketball Player of the Year, senior Allyson Fertig, No. 45 in the picture above, produced a monster triple-double last Friday night.
Fertig officially scored 39 points, grabbed 20 rebounds, and had 11 blocked shots. It was the fifth triple-double of her career and fourth against Buffalo, according to Douglas head coach Cody Helenbolt. The points are a new career-high. She has grabbed 26 rebounds in a game and blocked 14 shots in a game. Both of those career-bests were versus the Bison.
The Bearcats are 10-0 this season with a 3-0 record in conference quadrant games. Their closest margin of victory this season has been 17 points. That was in a game against Class 4A No. 2 ranked Natrona County on Dec. 19, 2020. They already have four victories over Class 4A teams this season.
Enter your number to get our free mobile app
Presidential Visits to Wyoming