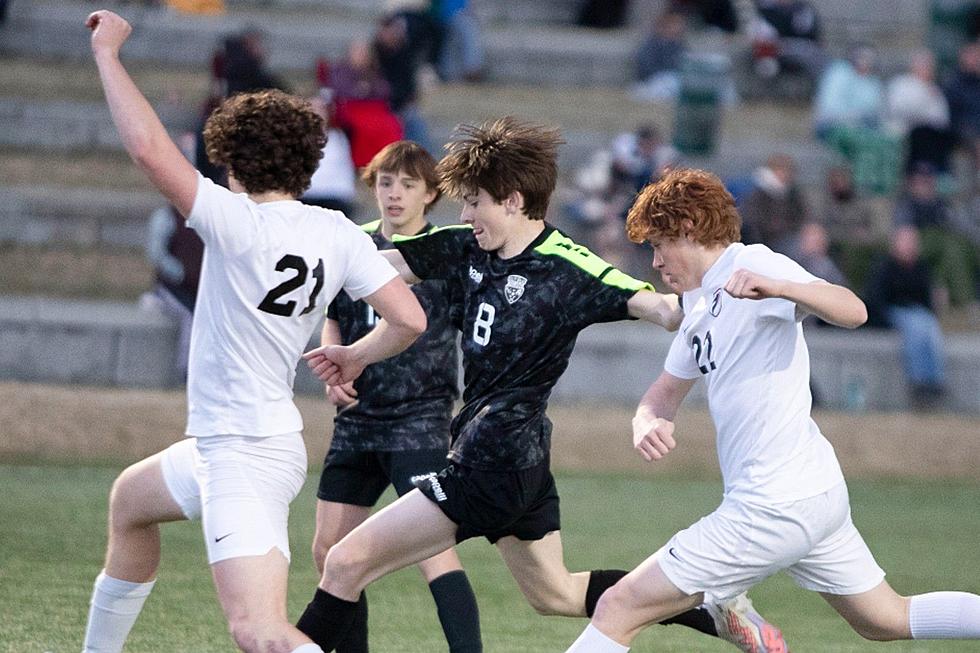 Kelly Walsh & Natrona Split Casper Cup Soccer Matches
Photo Courtesy: Liz Masterson
The Casper soccer teams got a break in the weather to hold their annual Casper Cup matches on Monday with the Natrona girls and Kelly Walsh boys coming out victorious. In the girls' match, NC edged KW 2-1 to improve to 6-3-1 on the year. Kelly Walsh tallied a first-half goal from Hannah Holmberg but Natrona answered with 2 goals in the 2nd half coming from Brooke Travers. Kelly Walsh falls to 6-4 overall and Natrona is in possession of the Casper Cup for the first time since 2016.
In the boys' match, Kelly Walsh entered the match undefeated as received goals from Ethan Leslie, Breckyn Gibson, and Britton Butler. Natrona's Jael Reyes tallied the Mustangs' lone goal in the match as KW wins the Casper Cup for the 8th straight year. The Trojans are 8-0 on the season and NC falls to 2-6-2
The Kelly Walsh teams will be Jackson and the boys' contest will be a match-up of 2 very talented teams. The Natrona teams will be in Afton on Friday and the Casper schools will flip-flop opponents for Saturday.
Be sure and check out some great pics of the Casper Cup matches courtesy of Liz Masterson. They can be found in our gallery below. Enjoy!