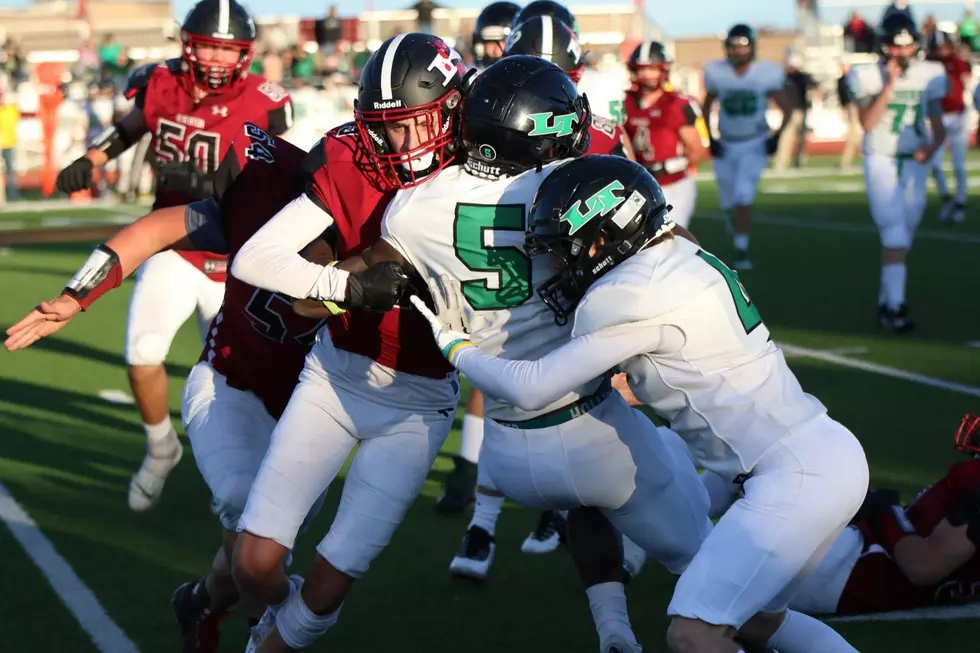 Lander Edges Riverton in the Battle of Fremont County
Photo Courtesy: Riverton High School
The annual football showdown between Fremont County rivals Lander and Riverton was played on Monday in Riverton with Lander prevailing in overtime 29-28. It was a back-and-forth game from start to finish and it was tied at 21 at the end of regulation. In the overtime session, Riverton scored first on a 2-yard run from Nathan Hutchison. Lander tied the game on 4th down and goal on their first possession in overtime as quarterback Brennon Stauffenberg threw a touchdown pass to Evan Stephenson. So the Tigers were down one and an extra point would force another overtime. But Lander decided to go for 2 and the win with Stauffenberg throwing to Gabe Harris for the victory. It was a great way to win and a heartbreaking way to lose for Riverton.
Stauffenberg ended up with 4 TD passes and Riverton quarterback Darrick Devries threw 3 touchdown passes and also ran for 131 yards. Lander is 3-2 and has won 5 straight in the series. The Tigers will host rawlins on Friday. Riverton sits at 1-5 and the Wolverines will have a big-time challenge on Friday to host the #3 ranked team in 3A football, the Douglas Bearcats.
We have some stellar photos to share with you from this game on Monday courtesy of Riverton High School. They can be found in our gallery below. Enjoy!
Lander Vs. Riverton Football
Lander Vs. Riverton Football